Peppa's Aquarium Adventure
Make some amazing friends, play in the rockpools and have lots of fun!
Join Peppa on her Aquarium Adventure!
Peppa, her family and best friend Suzy Sheep are coming to SEA LIFE Kelly Tarlton's to have an amazing Aquarium Adventure.
Along the way Peppa will meet some incredible creatures and discover how to keep them safe in our oceans.
Join Peppa as she makes some amazing animal friends, plays in the rock pools and has lots of FUN!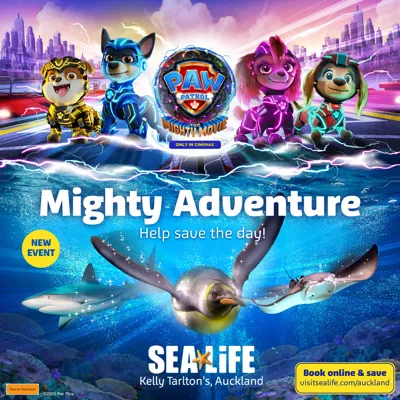 Aquarium Adventure
Peppa's aquarium adventure will lead you to various interactive stations where you can help Peppa count all the starfish, find all the hidden seahorses, and help the clownfish find its way back home. Along the way, you will meet some incredible creatures and discover how to keep them safe in our oceans.
Meet Peppa herself at her live meet and greets.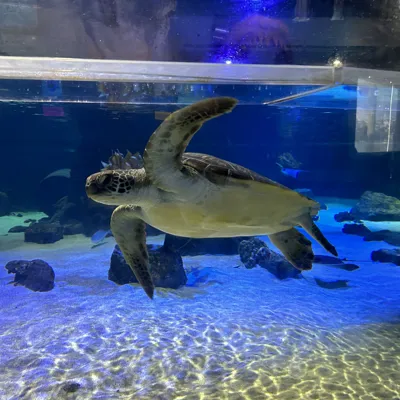 Event Details
When: 1st July - 16th July 2023
Where: SEA LIFE Kelly Tarlton's Aquarium
Pick up your FREE Peppa's Aquarium Adventure activity booklet when you arrive!
Get a Peppa Pig reward poster when your little ones complete the trail
Check out Peppa appearance schedule below and meet Peppa live!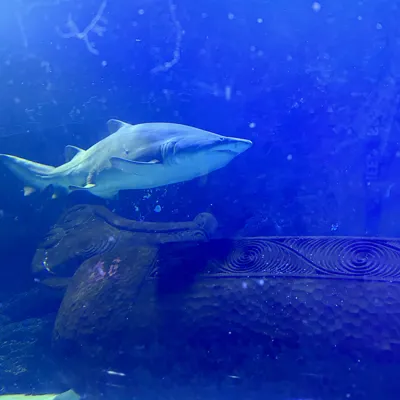 Snap a 'Pig-ture'
Don't forget to snap a 'pig-ture' at the Peppa Pig photo walls or with Peppa Pig herself at the Shipwreck Shores Playground.
| | |
| --- | --- |
| 1st - 16th July  | 11am, 12pm, 1pm and 2pm |
PLEASE NOTE:
Peppa Pig appearance times are subject to change. We try our very best to maintain our planned schedule, however, we may occasionally need to make changes due to staff shortages. Please enquire about appearance times on entry. Meet and Greet time slots run for 20 minutes. 
Top Tips for meeting Peppa
Reserve a time slot at least 30 minutes to 1 hour prior to the scheduled appearance.  Allow plenty of time for you to explore the first part of the aquarium before arriving at Peppa Pig's meet & greet station located at the playground. 
Continue your Aquarium Adventure at home!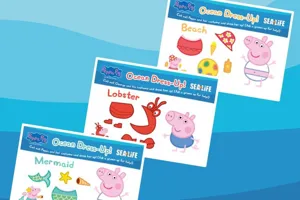 Ocean Dress-up
Dress up Peppa or George as a lobster, a Mermaid or in some cute beachwear!
Download Now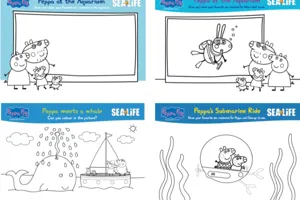 Colouring in Sheets
Peppa had so much fun at the aquarium! Print out and enjoy these colouring-in sheets at home!  Bring along with you and show them to our team members, we'd love to see them!  
Download Now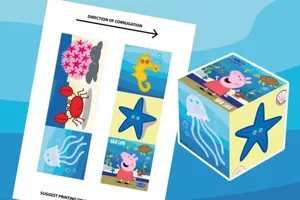 'Who Will You Be' Sea Creature Dice
Print off this paper dice and glue it together at home. Roll the dice and do your best impression of the creature the dice lands on! It could be a clicky crab, a snappy shark or a snorty Peppa.
Download Now
Book Online to Guarantee Entry
Pre-bookings is essential!
Daily Ticketed Capacity has significantly reduced, make sure you book your tickets to guarantee entry. 
Book at least one day ahead to enjoy our great online discount! And don't forget to book for any infants in your group.
Note: discounts apply to off-peak periods only (Weekdays and non-school holidays)