Autumn 2022 Shark Life- Truth or Myth
Activity without additional charge
For all the family
SHARK LIFE- Truth or Myth Discover the real world of sharks! We bust all the myths about these incredible creatures.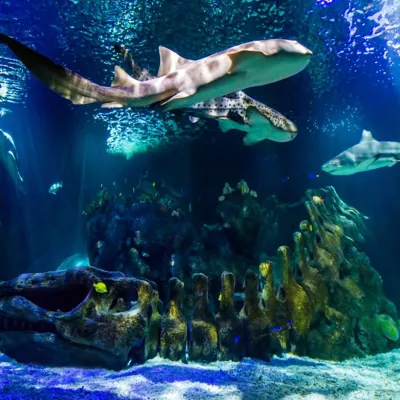 Did you know...?
There are 375 types of sharks in the world's oceans, and they are very necessary to maintain the balance of life in the seas.

They have a cartilage skeleton, which makes them lighter, more flexible, and faster. The fastest is the mako shark, which can swim up to 74 km per hour. CAN YOU IMAGINE!!!!!

His skin is like armour. It looks smooth and uniform, but it is very rough, as they have tiny scales made of the same material as their teeth, forming a strong mesh.

And what to say about their teeth, they have eternal teeth that do not stop renewing, since they lack roots and break easily. They can lose up to 1,000 teeth per year. To give you an idea, a tiger shark can produce 24,000 teeth over a decade.

Did you know that sharks don't sleep? They can never stop swimming, since they lack a swim bladder, which allows the fish to float; and because they open their mouths while swimming to absorb oxygen through their gills. If they stop swimming, they stop floating and breathing.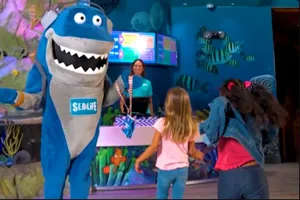 Activities
 SHARKY MEET & GREET 11:45am  & 4:30pm Come and meet our friend Sharky! Learn all about sharks, you can take a photo with the friendliest shark in the ocean.
 FACEPAINTING 1:15pm & 5:15pm.
 WOW Shark 11:15am , 12:00pm & 3:30pm.