E- Ticket in your mobile!
Ticket valid all day!
Children under 3 years free
E- Ticket in your mobile!
Ticket valid all day!
Children under 3 years free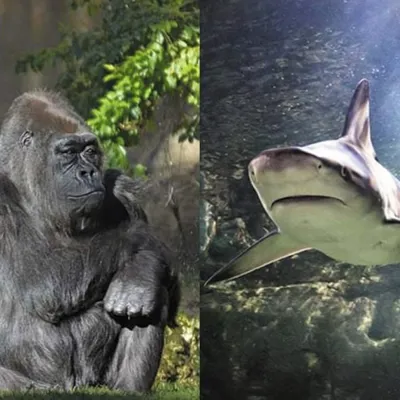 You will enjoy a unique experience!
You will enjoy an amazing and unique marine experience! Begin with a visit to SEA LIFE Benalmádena, where you will come face to face with legendary sharks and meet our range of extraordinary creatures such as seahorses, friendly rays or our curious Asian otters! Continue your adventure at BIOPARC Fuengirola .


BIOPARC Fuengirola offers a unique tropical forest experience enjoyable for all ages. Located in the center of Fuengirola city, BIOPARC Fuengirola features 4 immersive habitats and is home to over 200 species.
Enjoy this unique opportunity to learn more about conservation of the tropical forest environment. A daily feeding schedule, bird and mammal live talks and exhibitions provides the chance to learn about the many secrets of our wildlife, as well as restaurants, terraces, kids games room and much more to enjoy!
IMPORTANT NOTE
VISIT SEA LIFE FIRST TO VALIDATE THE PACK.
Visits to SEA LIFE Benalmadena and Bioparc Fuengirola can take place on different days.
IMPORTANT! Tickets are  valid from the  day of the purchase.
To validate your online purchase visit first SEA LIFE.
This offer is not valid in conjunction with any other offer, promotion or voucher.
 Tickets are valid 15 days from next day of purchase. YOU DO NOT NEED TO PRINT YOUR TICKET. NOTE DOWN YOUR CONFIRMATION NUMBER OR SHOW US ON A MOBILE DEVICE.
Online ticket will have to be validated at the tills.