17th December 2022
5:30pm - 7:30pm
Tickets £16
Perfect for all the family
Join us at SEA LIFE Brighton to end our 150th anniversary celebrations and start the Christmas holidays with a family friendly Silent Disco amongst the fish!
Dance in our iconic Arcade!
The Silent Disco at SEA LIFE Brighton will be the perfect event for the entire family. Dance away to some Christmas classics under our iconic Victorian Arcade Arches and party next to some of our fishy friends!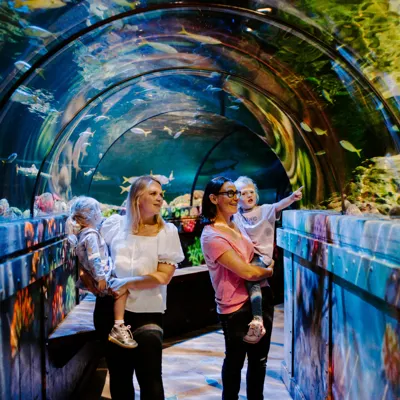 A Disco like no other!
Our family and fish-friendly disco will be the perfect party for all the family:
Join us for our last 150th anniversary celebration
Slush and soft drinks available 
Headsets are suitable from age 3+
All tickets are £16 
You will need to book a ticket for all attending members of your group, including children under 3. 
Babies under 12months free with a full paying adult ticket