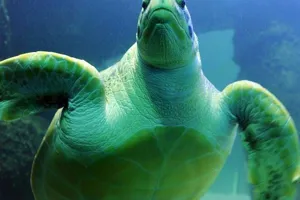 Operations Updates and Frequently Asked Questions
The health and safety of our guests and our staff is always our top priority and we will take all necessary precautions to ensure their continued welfare. We have implemented enhanced cleaning regimes, increased the availability of hand sanitization products and have adopted recommended practices and government recommended guidelines as appropriate, to maintain a safe environment.
Face masks are recommended for guests during your visit. Our teams are alert to signs of coronavirus symptoms and understand the importance of good hygiene. Like many businesses, we continue to monitor the situation closely and are in regular contact with local authorities so we may respond quickly to any developments.
Frequently Asked Questions
Face masks are highly recommended for guests during your visit.
Children's Soft Play Area
We only accepting contactless payment methods and the use of debit/credit cards.
DIVE INTO SEA LIFE AQUARIUM