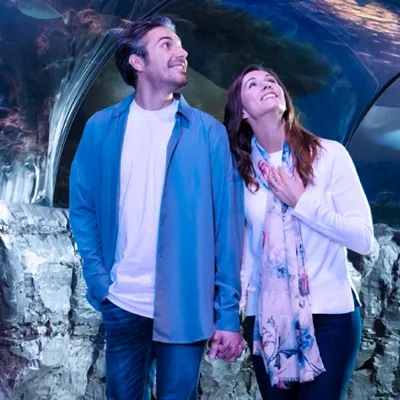 Dive into Couples Night
Need a fun night out with your one and only, the girls or maybe you're looking for something to do with your kid? Come visit us for Couples Night on July 16th from 6pm-7:30pm.  Enjoy an exclusive offer: 2 for $20 using promo code 'datenight' and explore the depths of the ocean! 
If you can't make it this time around, don't worry the next one will be August 20th same time same place!
Buy Now