Homeschool Week
September 19 - 23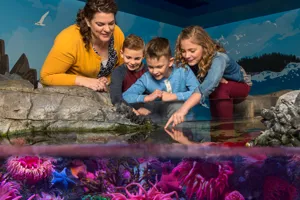 Dive into Homeschool Week
Inspire your sea loving homeschoolers' imaginations with educational play that harnesses the depth of our oceans and their creatures! 
Homeschool Days will be held September 19 - 23 
Includes 45 minute SEA LIFE educational workshops throughout the day 
Discounted rate for Homeschoolers & their families
No group minimum required
Workshop times listed below*: 
11:00 am - 11:45 am 
12:15 pm - 1:00 pm 
2:00 pm - 2:45 pm 
3:15 pm - 4:00 pm 
*Sign up for your preferred Workshop time at the admissions desk upon your arrival. Workshops will have limited availability on a first come first serve basis.