Teacher Open House Night
Thursday, August 11, 2022 5:30-7:30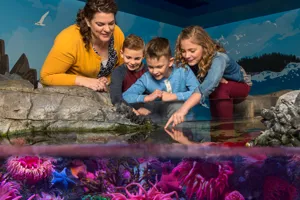 Not your average Field Trip!
SEA LIFE Grapevine is releasing new Educational Workshops to take your Class Field Trip to new shores! Join us for an Open House, exclusively for Teachers! Learn about our new Educational Workshops, tour the aquarium, meet our Education team and learn how to book your next Field Trip! This offer is only available for Teachers and Educators.
Please RSVP using this LINK.