Seahorses sounds and look like mystical figures from old folktales - and they kind of are. Make sure to get to stop by our big-belly seahorses to see some of their characteristics. Pay special attention to their way of eating (they don't chew their food), their way of to grabbing the seaweed and their way of swimming. 
The seahorse tale has an equal strength of hold as a monkeys tail that hangs from a tree branch.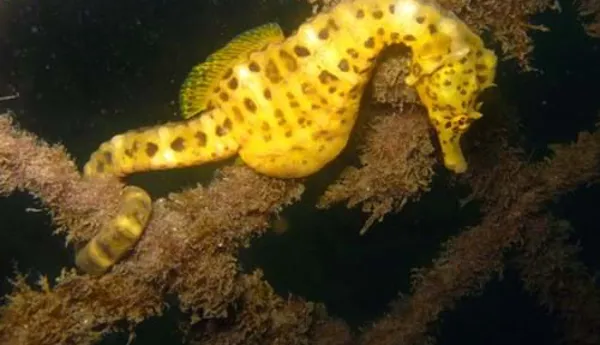 WOW fact!
Seahorses make a tinkling and clicking sound when they eat!
SEA LIFE Trust
The SEA LIFE Trust works to protect and conserve the natural habitats of seahorses.
WOW fact!
The seahorses head is in a straight angle to its body – they are the only fish that has that! Seahorses swim upright and move by fluttering their fins.