We have many different shark species at our centre; each one of them are different from the other. Our biggest shark is a zebra shark called Sweetie. We also have some smaller sharks, such as the bamboo shark. Most of the sharks can be spotted in our ocean tank.
Shark species
Bamboo shark
The bamboo shark is a bottom-dweller. You can often find it hiding between the corals.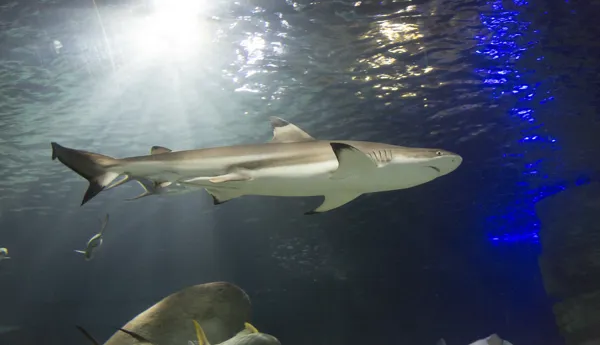 Blacktip reef shark
Make sure to follow our blacktip reef sharks in the tank – you will notice that they are continuously moving. They have to keep moving so that they can breathe.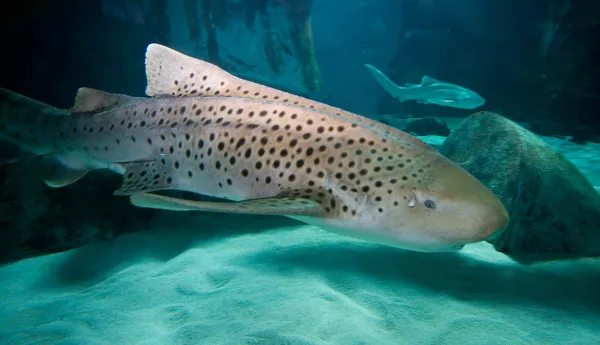 Zeebrashark
One of the key stars of our exhibition is our zeebrashark Mussukka or ' Sweety'. He is (as the name suggests) by nature mellow and friendly and enjoys for example being gently patted by the aquarists, who occasionally dive to clean the tank.