How We Can Help
By sharing the wonder and beauty of our oceans, we hope you'll learn to love them as much as we do. SEA LIFE Jesolo allows visitors to experience the ocean's hidden marvels, and our expert staff are dedicated to, and passionate about conservation.
In keeping with our message - BREED, RESCUE, PROTECT - we've developed a system of care and best-practice animal husbandry that draws on decades of collective experience from our marine biologists.
The Big Fish Campaign
The Big Fish Campaign helps educate home aquarium owners how to buy fish responsibly.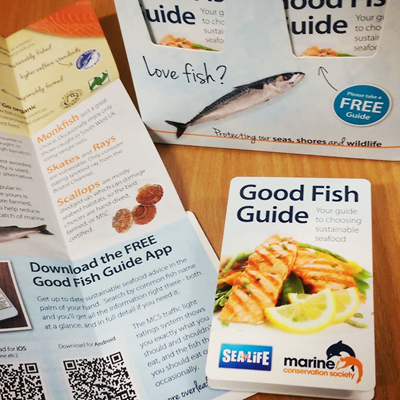 Good Fish Guides
Do you eat fish? Make sure it comes from the right place.
Ever thought about where the fish you eat comes from? Whether it's wrapped in newspaper or piled high in a seafood cocktail, the choices you make can have a big impact on marine creatures all over the world. In fact, bad fishing practices driven by consumer demand are to blame for many of the problems our oceans face today.
The Marine Conservation Society's Good Fish Guide can help you to ensure your next fish dish is a sustainable one. You can pick up your free guide on your next visit to SEA LIFE Jesolo and you'll be amazed at how easy (and cheap!) it is to choose sustainably sourced seafood.
By making informed decisions about the fish you eat you can play a positive role in protecting our oceans for generations to come!
Sustainable fisheries target plentiful species, avoid catching other animals and don't damage the marine environment. So choosing sustainable seafood helps to protect everything from Tuna to Turtles!
The SEA LIFE Trust have some more top tips on how to choose sustainable seafood.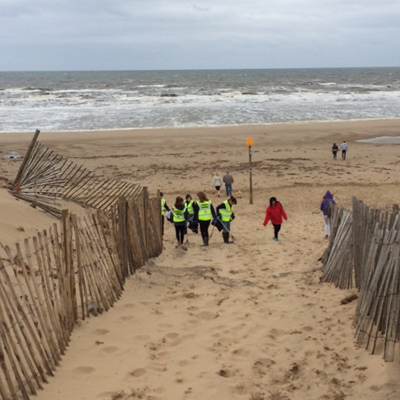 Beach Cleans
You will have directly helped to protect our native aquatic creatures but as thanks, we provide all our volunteers with a free day entry ticket to our Sea Life centre!
Everyone of all ages are welcome! From individuals looking to make a difference; to families, youth groups, student groups and local community groups, everyone is welcome to join us in helping to protect our native wildlife!