11+ breathtaking exhibits
Come face to fin with 5,000 creatures
Touch real creatures
11+ breathtaking exhibits
Come face to fin with 5,000 creatures
Touch real creatures
Wild Encounters
SEA LIFE Aquarium presents an all new land-venture this summer featuring Wild Encounters! Set out on an adventure & meet new creatures of all shapes, sizes and species. Our Wild Encounters program gives you the opportunity to get closer than ever to the wild. Meet & greet bearded dragons, tortoises, geckos and even tarantulas with a conservation focus. Face your fears, & discover you are braver than you think!
The Wild Encounters program comes to SEA LIFE as a brand new experience that is free for all visitors. Join our animal experts and meet their reptilian and insect friends at select times throughout the day inside SEA LIFE Aquarium.
Meet any one of our featured creatures during an Wild Encounters session! Creatures include a blue tongued skink, a milk snake, royal ball python, Russian tortoise, Honduran curly haired tarantula, Mexican red knee tarantula, eyelash crested gecko, bearded dragon, Argentinean red tegu, yellow Niger uromastyx (spiny tailed lizard) and Madagascar hissing roaches. Our SEA LIFE Animal Experts will help you learn about these amazing creatures. Questions are welcome!
**Please note, the Wild Encounters program is included with regular admission to SEA LIFE Kansas City Aquarium and will be offered at select times daily.
Meet Our Creatures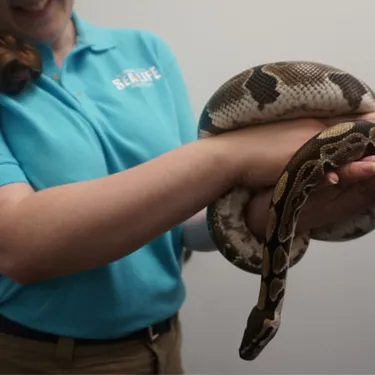 Ball Python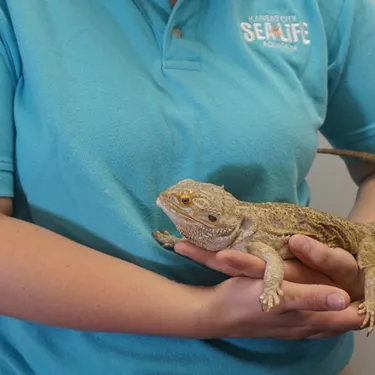 Bearded Dragon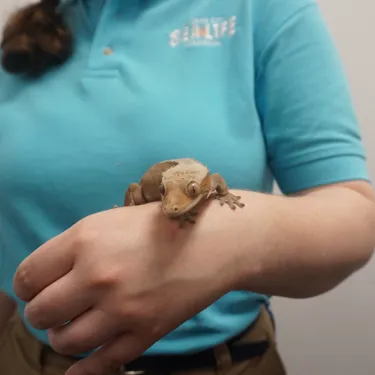 Gecko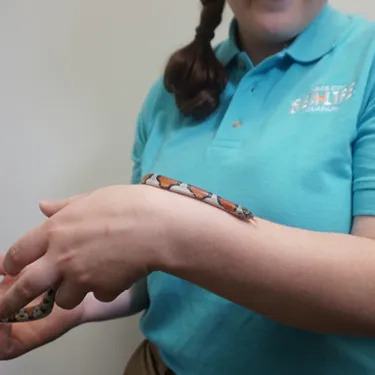 Milk Snake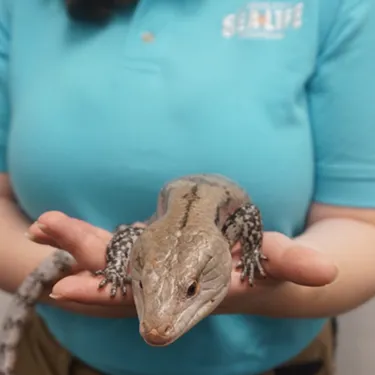 Blue-Tongued Skink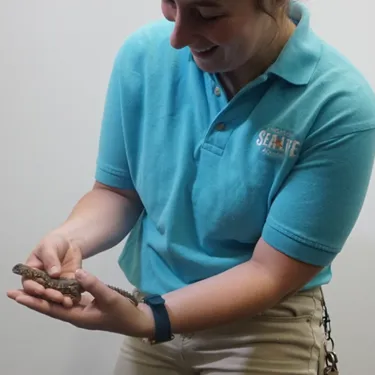 Uromastyx