Customer notice 
Please be advised we are currently unable to take bookings for our education sessions. We are continuing to adapt our plans in line with new government guidelines and carry out team training so that when we do reopen our school room, it is in the safest way possible for you and your students. 
In the meantime you might like to explore our supporting lesson plans
Workshops and talks available for nursery and pre-schools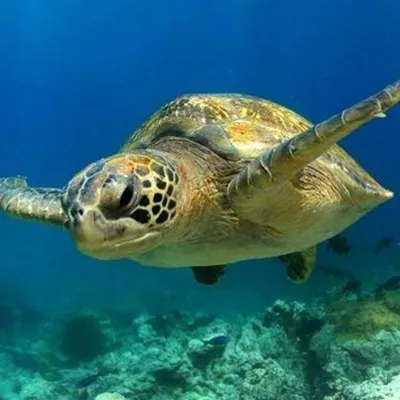 Turtle Tea Party – Interactive Storytime
This session gives our youngest visitors a fun and memorable experience whilst helping them to make progress in a number of specified areas laid out by the EYFS framework including understanding the world, physical development and communication and language. It is is a fun session with a number of elements to keep children engaged and introduce them to marine life and the issues that it faces.
The session is comprised of three main sections, the first being a discussion followed by a mix and match game about what some of our animals (and themselves!) should and shouldn't eat. There is then a lively story in which children can listen and are encouraged to participate. The children will then play a recycling game introducing the concept of conservation.
Journey through the Sea - Sensory Session
This session gives our youngest rangers a chance to travel through the waters of the world on a journey through different habitats. The workshop provides a sensory experience through seeing and touching various artefacts whilst learning about the habitat they live in.
Main aims:
Understanding that there are different habitats around the world e.g. coral reef, Open Ocean and rainforest.
Recognising key animals that live in different areas of the world.
Looking at current issues such as plastic pollution.
Sensory Sessions
For groups with disabilities or special requirements we offer the opportunity to come in before we open to the public for a private tour around the main aquarium displays with a team of our Guest Experience staff. As you travel through an empty aquarium at your own pace, our expert staff will not only wow you with incredible creature facts but also pass around fascinating objects to give your group the opportunity to stroke a real sea turtle shell, inspect an alligator's teeth and discover what real shark skin feels like.
In order to give your group this exclusive access these sessions are limited to 9am on off-peak, weekday mornings. £2.00 per pupil (plus admission).