Customer notice 
Please be advised we are currently unable to take bookings for our education sessions. We are continuing to adapt our plans in line with new government guidelines and carry out team training so that when we do reopen our school room, it is in the safest way possible for you and your students. 
In the meantime you might like to explore our supporting lesson plans
Workshops and talks available for primary schools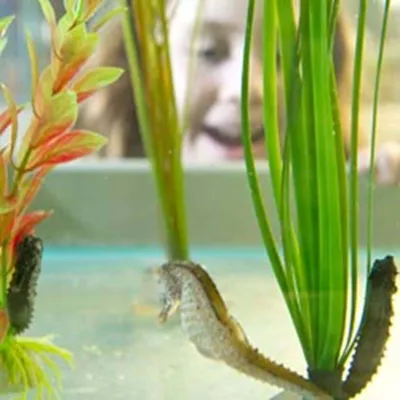 KS2 Classification: Undersea Britain
Students will:
Understand that the waters around Britain contain a large diversity of marine life
Learn that living things can be grouped in a variety of ways according to common characteristics and based on similarities and differences
Be able to explore and use classification keys to help group, identify and name a variety of living things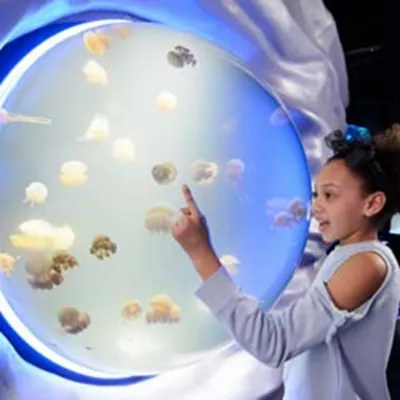 KS2 Life Cycles: Ocean Invaders
Students will:
Notice that animals, including humans, have offspring which grow into adults
Recognise that environments can change and that this can sometimes pose dangers to living things
Describe the differences in the life cycles of a mammal, an amphibian, an insect and a bird
Describe the life process of reproduction in some plants and animals
Recognise that living things produce offspring of the same kind, but normally offspring vary and are not identical to their parents
"The Coral Kingdom workshop was very interesting for the children. -The workshop was hands on so the children could link it to parts of the aquarium they had already seen or were going to see later in the day. -The aquarium has lots of information that the children can learn from." Lizzie - Barclay Primary
Sensory Sessions
For groups with disabilities or special requirements we offer the opportunity to come in before we open to the public for a private tour around the main aquarium displays with a team of our Guest Experience staff. As you travel through an empty aquarium at your own pace, our expert staff will not only wow you with incredible creature facts but also pass around fascinating objects to give your group the opportunity to stroke a real sea turtle shell, inspect an alligator's teeth and discover what real shark skin feels like.
In order to give your group this exclusive access these sessions are limited to 9am on off-peak, weekday mornings. £2.00 per pupil (plus admission).