Inspirational for all ages, SEA LIFE London Aquarium offers pupils the opportunity to explore the creatures that live in our seas, rivers and oceans. They will walk in awe through pacific ocean tunnels, tropical rainforests, shark reef encounter, penguin point and closer to home Thames Walk. Younger pupils curiosity will be peaked as they become top rock pool explorers while older students can observe, first hand, ecosystems, environmental changes, evolution and marine conservation.
KS1-KS4 pupils have the opportunity to learn:
In Geography
To identify the different habitats of the world, focusing on oceans and rainforests
In Science
To understand that animals have different adaptations to survive in their habitats
To define and understand the terms 'habitat', 'micro-habitat', 'life-cycle' and 'eco-system'
To use classification keys to help group, identify and name a variety of living things
To recognise that environments can change and that this can pose dangers to living things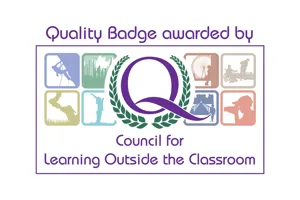 SEA LIFE London Aquarium has shown itself to be at the top of the class for educational visits by being awarded a Learning Outside the Classroom Quality Badge. Awarded by the Council for Learning Outside the Classroom (CLOtC), The LOtC Quality Badge offers teachers a guarantee that not only is a venue providing the sort of educational value that they can build on in class long after the visit but they also have the appropriate risk management structures in place.
The Coral Kingdom workshop was very interesting for the children. -The workshop was hands on so the children could link it to parts of the aquarium they had already seen or were going to see later in the day. -The aquarium has lots of information that the children can learn from.