Holiday Fun with Scuba Claus on Select Dates!
December 2nd - December 23rd
11am and 1pm on Fridays and Sundays
All ages
Meet Scuba Claus and have some holiday fun at SEA LIFE at Mall of America in this limited time event!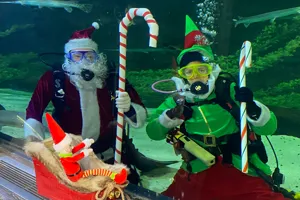 See an underwater winter wonderland with Scuba Claus!
Ho, Ho, H2O! Scuba Claus has made his way to SEA LIFE to finish his naughty or nice list and check in on his ocean friends at the aquarium. See Scuba Claus dive down to meet our friendly sea creatures and interact with you!
Catch the underwater fun on Fridays and Sundays at 11am & 1pm through December 23. Dives last approximately 30 minutes. Subject to change.
Scuba Claus dive viewing is included in General Admission!
Buy Now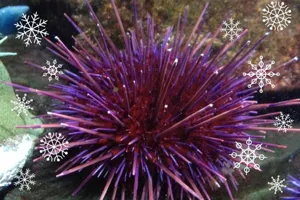 'Tis the SEAson for Coldwater Creatures!
Throughout the month of December, grab a Holiday Handout when you start your journey into the aquarium and discover cool creatures that thrive in the cold! Plus, write a letter or make a drawing to create your own holiday message for your favorite sea creatures at the aquarium.
Activities included in General Admission!