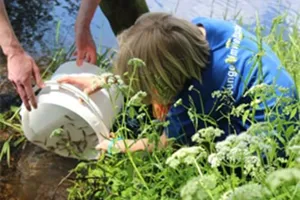 The protection of the seas and their inhabitants
SEA LIFE MUNICH GIVES BACK TO THE NATIVE NATURE WHAT PEOPLE ONCE TOOK FROM IT.
The protection of the seas and their inhabitants has always been a major concern of SEA LIFE Aquariums and is deeply rooted in our company philosophy. Whether the breeding of seahorses threatened by extinction, the rescue of seals and other sea animals, regional protection projects or active environmental protection campaigns - the work of SEA LIFE Munich in the field of environmental protection is comprehensive.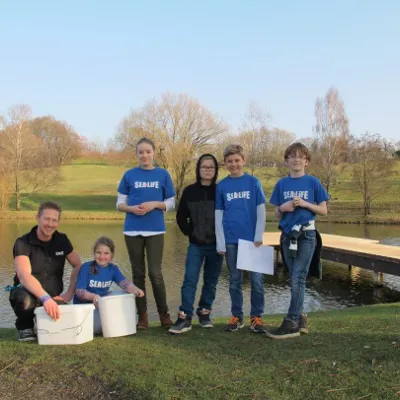 Young Environmentalists
SEA LIFE Munich, along with a few other SEA LIFEs, is committed to getting children excited about the seas. To this end, the project "Young Environmentalists" was launched. The children take part in exciting events, take a look behind the scenes or help the aquarists from SEA LIFE Munich protect the seas.
Anyone between eight and twelve years old who would like to take part can contact marketing.muenchen@sealife.de for more information.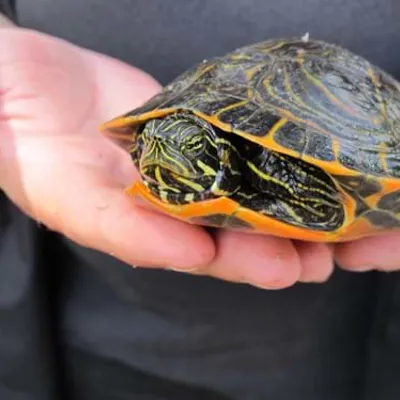 Turtle spotting
On the occasion of World Turtle Day, we went looking for turtles with the Reptile Sanctuary, Munich e.V. in Munich's West Park.
Many of these mostly abandoned or escaped animals suffer and die in the first winter. But the survivors multiply and destroy the native flora and fauna. Nobody knows how many of these animals are now living with us.
The first turtle was easy to find. It sunbathed with relish on a stone. Dr. Markus Baur and his team lured them over with some food. A hieroglyphic ear turtle that looked a little gaunt. The second young animal, a red-eared slider turtle, is also healthy so far, but not in the best nutritional condition. Now they are getting a new home in the rescue center.
Anyone can support the animals by reporting turtles they see while walking.
More information about the Mission Turtle Spotter is available here: https://www.reptilienauffangstation.de/ueber-uns/unsere-kampagnen/mission-turtle-spotter/