Unfortunately, we are currently not offering any birthday events. We are happy to answer individual questions.
Armed with a treasure map, the children embark on an adventurous search for the hidden treasure. Have a lot of fun getting to know the underwater inhabitants and experience sharks and rays up close.
Whether on a guided treasure hunt or on your own through the depths of the SEA LIFE Munich, fun is guaranteed at the children's birthday party in Munich's large aquarium.
Our treasure hunt can be carried out in three different age groups. While the big ones solve tricky tasks, the little ones look for hidden clues in the aquarium.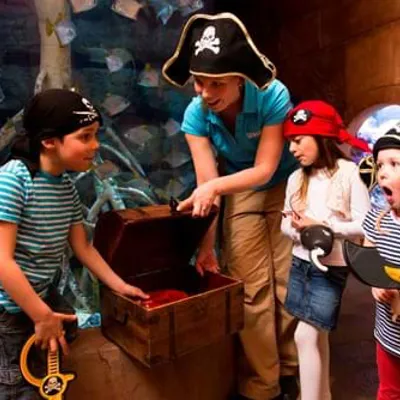 Birthday package SEA LIFE Munich for only € 11.50 per child
FREE ENTRY for the birthday child and one accompanying adult
Greeting of the birthday group
Exciting treasure hunt through the aquarium (choose between pirate / mermaid memory (4-6 years), expedition marine researchers (6-9 years) or turtle friends (6-9 years)
subsequent stay in the decorated birthday area
Day ticket for SEA LIFE Munich
Free SEA LIFE annual pass for the birthday child as a gift
Design the birthday according to the children's wishes.
Other bookable services:
Interactive birthday tour (€ 70.00 flat rate) Mon-Fri outside the bay. School holidays
SEA LIFE birthday cake
Large souvenir photo and a download link for everyone (if you book in advance, they cost € 8 instead of € 10 on site)
Early registration is recommended. The minimum number of participants is six children (including the birthday child) and one supervisor. Additional adults pay € 12.95.
Inquire now: 01806 - 66690101
(€ 0.20 / call from German landlines, max. € 0.60 / call from cell phones)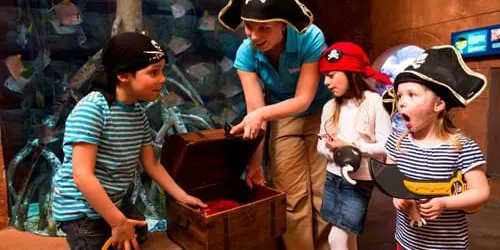 Pirate and mermaid memory
This treasure hunt is for all little pirates and mermaids (4-6 years).
The group must help Captain Klabauter (pirates) or Sally Seeflosse (mermaids) to find the sunken treasure. The adventure takes the birthday children through the entire aquarium and brings them closer to the fascinating marine world.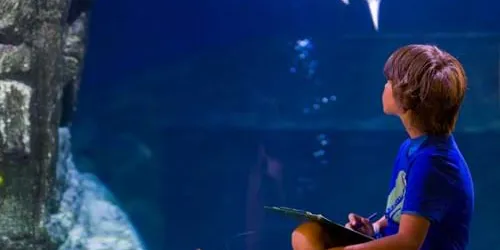 Expedition marine researchers
This treasure hunt isfor all curious marine researchers (6-9 years).
The adventure group has to find the right answers using various puzzles in order to get the password. They also learn exciting things about the seas and their magical inhabitants through play.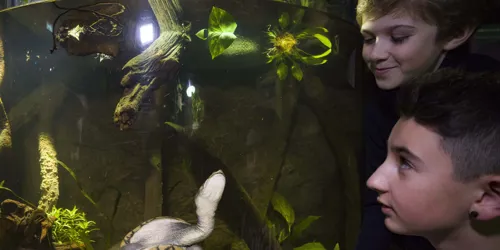 Turtle friends
This treasure hunt is for everyone who would like to experience the fascinating world through the eyes of a little turtle.
The explorers embark on an exciting journey through the SEA LIFE Munich with the little pond turtle and meet many fascinating inhabitants of the seas. Can you find our side-neck turtles?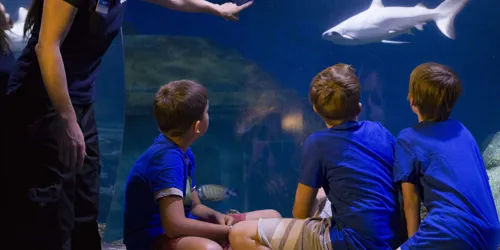 Guided tours
On this tour, the children go on their interactive journey through SEA LIFE Munich together with our expedition leader.
With his wealth of experience and his childlike enthusiasm, our leadere is at your side with advice and action, regardless of which SEA LIFE treasure hunt was chosen.
Request your birthday party now
Telephone: 01806 - 66690101
(€ 0.20 / call from German landlines, max. € 0.60 / call from cell phones)