Deck the Seas Event
November 26th - December 31st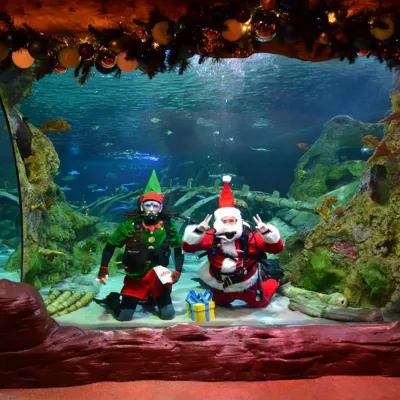 Scuba Claus
Thursdays in December at 1:00pm
HO HO HO! Gather around and listen to the story of Fishmas with our very own Scuba Claus! What's better than listening to a holiday story? Listening to a holiday story with Scuba Claus underwater surrounded by spectacular sea creatures!
Don't miss this unforgettable experience!
Book a Visit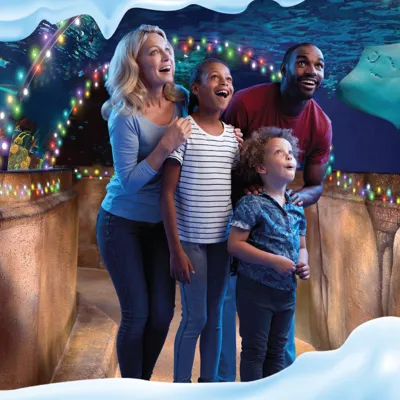 Deck the Seas Scavenger Hunt
We've highlighted six of our cold water sea creatures located throughout our aquarium. Do you think you can find them all? Learn about our cold water sea creatures for a special prize! 
Be sure to grab a scavenger hunt guide on your way inside!
Book a Visit
Even More Fun!
Before you go, make sure to leave a special holiday card for your favorite SEA LIFE sea creature! Drop it in the mailbox on your way out so our creatures can get all of their cards in time for the holidays.
Enjoy our holiday decorations throughout the attraction and see if you can find all the decorations we've put into our tanks. Sea creatures need holiday cheer, too!
Book a Visit