Spooky Seas Event
October 1st - 31st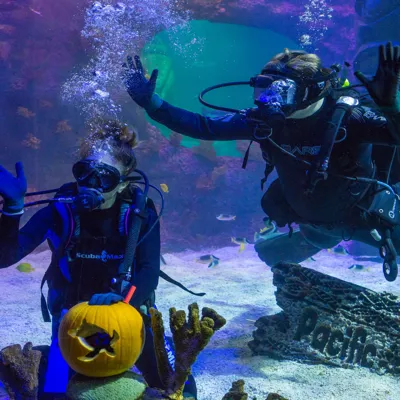 Underwater Pumpkin Carving
Tuesdays and Thursdays in October at 1:00pm
WOW! It's hard enough carving pumpkins on dry land, let alone submerged in a 160,000-gallon ocean tank surrounded by sharks, rays, sea turtles, and other marine life. Come watch our divers compete to see who can carve the best jack-o-lantern underwater and watch to see if some of our sea creatures want to join in on the fun!
Book a Visit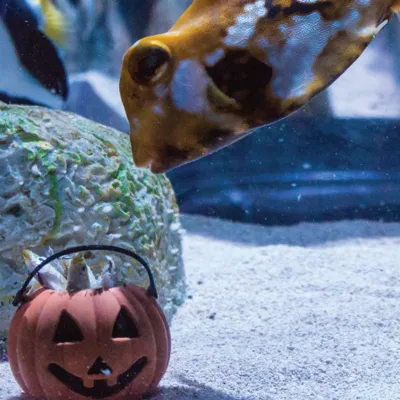 Spooky Seas Scavenger Hunt
BOO! We've hidden six spooky surprises throughout our aquarium. Do you think you can find them all? Learn about our spectacularly spooky sea creatures while searching for all of the hidden items for a special prize! 
Be sure to grab a scavenger hunt guide on your way inside!
Book a Visit