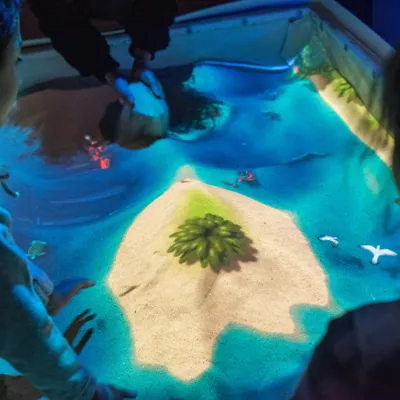 Discover our incredible ISandBox! 
Guaranteed success with all children.
The principle is simple, it's a sandbox on which a dynamic image of a marine environment is projected. 
Children (and even grown-ups) can have fun moving the sand around and recreate a new environment according to the volume of the sand. 
Our iSandBox is right next to the stingray cove!