Being a Climate-Positive Center
Here at SEA LIFE Porto we anticipated by 30 years the goals of the Paris Agreement by making our carbon footprint Positive. In Portugal, we are the first attraction to do so, but also the first of the Merlin Entertainments group worldwide.
For several years now, we at SEA LIFE Porto have been increasingly concerned about the oceans and the planet. In 2019, the year we celebrate our 10th anniversary, we decided to make our carbon footprint positive, which means that in practice we are removing more carbon from the atmosphere than we create.
To carry out this project, we covered the roof of our building with solar panels and developed an ambitious consumption reduction plan, which included the installation of power regulators and the replacement of halogen lamps with LED technology, in an effort to reduce our carbon footprint. At the same time, we also bought green energy, making all our consumption sustainable during 2019.
The last step to offset the remaining emissions was through the acquisition of carbon certificates through a global United Nations program and sponsorship of renewable energy production.
This way, SEA LIFE Porto is the first attraction in Portugal to have a positive carbon footprint, but also the first internationally within the group to achieve this goal.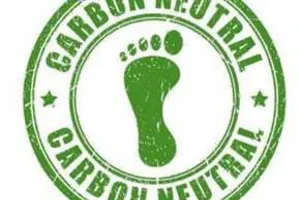 ISO 14021:2016
SEA LIFE Porto's carbon footprint is 1108 tons per year and we offset these emissions by 105%, in line with the international standard ISO 14021: 2016. Carbon footprint compensation was calculated including all emissions resulting from the center's daily activity, from energy and fuel consumed, to the travel of all our visitors and staff throughout the year.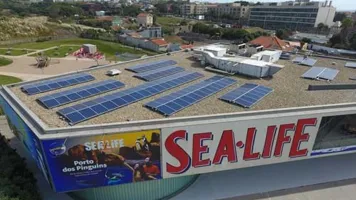 Why we did it
1. We measured 100% of our emissions across all scopes of activity.
2. We reduced our emissions by installing solar panels, power regulators, LED's, etc.
3. We offsett all our emissions and an extra 5% so we can help heal our planet.