Conditions
Online tickets offer a discount but do not guarantee immediate entry. You will always need to go to our reception to validate your tickets.
It is not necessary to book in advance, you can buy the ticket online or at our physical ticket office.
The basic online ticket is valid for the whole day, allowing to enter and leave the exhibition until the closing time of SEA LIFE Porto.
Children aged 12 and under must be accompanied by an adult during the visit to the exhibition.
All adults and children over 6 must wear a mask during the visit.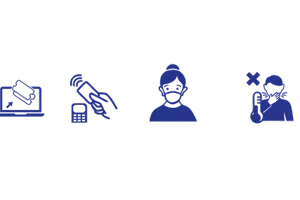 Before you arrive
Please buy your ticket online, if possible. The online ticket does not guarantee immediate entry, only a discounted price.
Please be ready to make on-site payments using a 'contactless' bank card, rather than cash.
Be accompanied by a mask, its use is mandatory.
Follow the social networks to be aware of news and changes.
If you experience symptoms associated with COVID-19, please postpone your visit.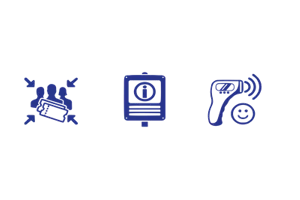 On arrival
You can consult all hygiene and safety information displayed on site.
The flow of entries has been reduced to allow greater spacing between visitors.
The center's maximum capacity has decreased significantly to guarantee social distance.
You will find a mandatory disinfection station at the entrance to our center.
You will be subjected to a non-invasive temperature check procedure without contact or registration.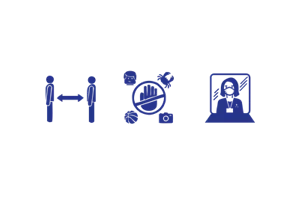 During the visit
We implemented signage throughout the attraction to ensure social distance.
We introduced a large number of hygiene stations/hand sanitiser dispensers around the attraction for guests to use.
We adapted or suspended some experiences and facilities to ensure that social distancing is suitably maintained.
We revised some of our standard operating protocols in order to reduce the proximity of our employees to guests.
Health and Safety
We obtain the Clean&Safe certificate that recognizes companies that comply with the recommendations of the General Health Directorate to avoid contamination of spaces.
We introduced improved disinfection measures aimed at more frequent contact points, such as tables and chairs, service counters, taps, elevator buttons ...
We integrated new elements of individual protection for the daily activities of our employees.
We have reinforced our cleaning processes to ensure an even deeper disinfection.
Our employees participated in COVID-19 specific training programmes instructing them how to stay safe as well as how to keep our guests safe.