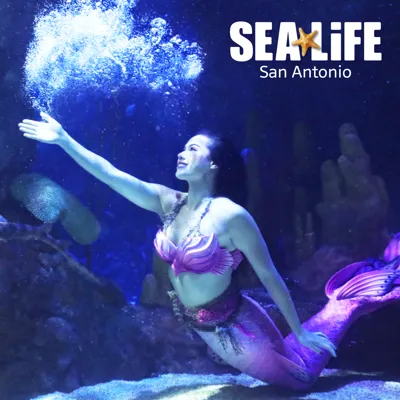 LIMITED TIME ONLY!
Mermaids are swimming into SEA LIFE San Antonio this June
Kick off a FIN-tastic summer with mermaids on land and in water – only at SEA LIFE San Antonio for a limited time! Enjoy mermaid appearances, special activities, and more.
THREE WEEKENDS ONLY! 
June 2, 3 & 4
June 9, 10 & 11 
June 16, 17 & 18 
Mermaid Ocean Tunnel Performances:
10:30 a.m.-12:30 p.m.
2:00-5:00 p.m.
Mermaid Meet & Greet Appearances:
11:00 a.m.-3:00 p.m. 
3:30-5:00 p.m.
5:30-6:00 p.m.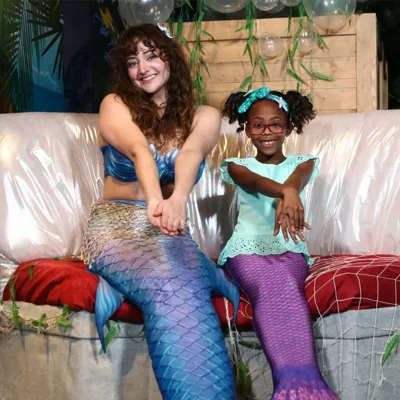 Mermaid & Pirate Makeovers!
Have you ever dreamed of becoming a mermaid or pirate? With SEA LIFE's new Mermaid Makeover Experience, you will get a complete mermaid or pirate makeover!
This limited-time experience includes one regular admission, face painting, a take-home mermaid tail and accessory, or pirate sword and hat, and an exclusive meet & greet with a mermaid.
Each child must be accompanied by one adult (regular admission ticket required for accompanying adult).