Eco-Friendly Things To Do In Sydney
Friday 18th October 2019
Sustainability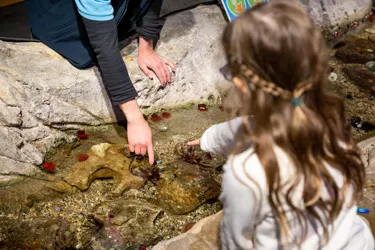 Help save the world while travelling! From eco-friendly tours to minimal-impact walks, here are green things to do in Sydney.
Walk, Hike, Bike
Sydney is a walkers' paradise, with tracks and trails from mountain to the sea. Close to the CBD, the Cremorne Point walk goes all the way to Chowder Bay. Reward yourself with a dip in the harbour at the end. The water in this bay is so clean; it's the site of a marine science institute and dive centre!
Further afield, hike some of the lesser-known national parks, such as Davidson in the north, and Dharawal in the south. This one has hidden secrets; swimming holes, and beautiful stands of enormous Gymea Lilies. If cycling's your thing, there are many places to cruise around, including the iconic beaches of Manly and Cronulla. Or, take on the challenge of a mountain bike circuit. Western Sydney Parklands has one of the best, with a dedicated mountain bike trail, along with regular riding tracks that criss-cross the 27km of parklands.
Eco-Tour
It's important to know your tourist activities aren't leaving an eco-footprint a mile wide. Operators like Illawarra Fly Treetop Adventures take their surroundings very seriously, working to protect the bushland. There are signs to help the entire family learn about the local environment, so you can understand what you see. Wander along the elevated boardwalk, built above ground, so it doesn't interfere with local wildlife. The views go on forever! Then, strap in for ziplining, and experience the rainforest in a unique and thrilling way. It's the fastest way to take to the sky, without burning zillions of litres of jet fuel.  
Rockpool Respect
Children love to explore under the sea at SEA LIFE Sydney Aquarium. The Discovery Rockpool is full of intriguing creatures, commonly found in coastal rockpools of NSW. They're safe to handle, in a gentle way. The Aquarist will introduce different species and explain how they live. Important Sydney Travel Tip: The Aquarium is the best place to interact with ocean rockpool creatures. Sydney is home to dangerous sea life, including the deadly blue-ringed octopus, so don't take chances in the wild.
Day and Night on The Reef
Respect begins with understanding, and understanding is driven by interest. Introduce your family to the fascinating Great Barrier Reef at the Day & Night on the Reef exhibit. See the brilliant reef by day, with its myriad of corals, darting tropical fish and shelled inhabitants. Then, switch out the lights to reveal an illuminated world after dark! The kids will be 100% engaged by this impressive display, which will help them value our oceans as they grow older.
Sea Bin
SEA LIFE Sydney Aquarium is actively involved in marine conservation. Each year, they participate in beach clean-ups for World Oceans Day, along with many other community projects. They recently installed a 'sea bin,' to collect waste floating in Sydney Harbour. You can make your own sea bin to use while swimming or kayaking in Sydney. Place a bucket on a bodyboard, and tow it behind you using the wrist strap. You could also place a bucket inside a floatation ring. Then, use BBQ tongs or a long stick to collect floating rubbish for the bucket. It's an easy way to help the environment as you travel.