Discover
an
amazing
underwater
world
Popular tickets
Standard Ticket
Discover species from every part of the world! Pre-booking tickets online before you visit is essential.
The Sea Witch is Back!
Follow an immersive trail to help her find her missing potion ingredients, which are hidden throughout the depths of the tanks, and discover some of the spookiest creatures of the sea as you explore our underwater world!
Meet our Creatures
Meet one of the ocean's best known and loved fish, the clownfish, and other amazing coral reef inhabitants.
SEA LIFE Trust
Our love for the ocean and its creatures extends far and wide. Take a look at some of our global conservation work with our charity, the SEA LIFE Trust.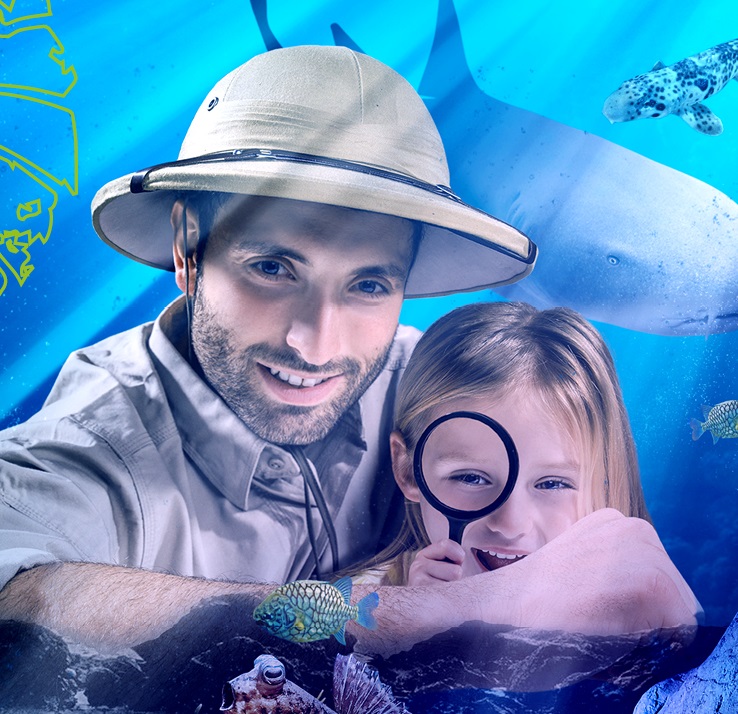 Discover What's Inside
EXPLORE OUR CREATURE ZONES
You'll start your journey through the depths of the ocean in the Bay of Rays. Here you will find an assortment of amazing creatures that are native to the UK including Cownose Rays and Pyjama Sharks!
MEET THE SHARKS
There are over 500 species of shark in our oceans and you'll meet different species when you explore our Ocean Tunnel!
JELLYFISH DISCOVERY
Be enchanted by our beautiful Jellyfish in our interactive colour-changing tanks! Jellyfish are 95% Water!
We got there in time to see the feeding. The staff was very knowledgeable and even noticed us looking at a shark later and offer some more information about it! We had a great time!