Meet our ocean hunters
450 million years ago, there were no people. There were no dinosaurs. But there were sharks.
In that time, sharks have evolved to become incredibly smart creatures – with some of the sharpest nostrils in the ocean. There are 440 different species of sharks in the world. At our aquariums, you could come face-to-snout with nurse sharks, black tip reef sharks, or sand tiger sharks!

Visit your local SEA LIFE website to find out more.
Our partner charity, the SEA LIFE Trust, is working with the Shark Trust to put a stop to unsustainable shark fishing in EU waters. And they're leading a European black reef tip shark breeding programme.
Learn more about the programme here.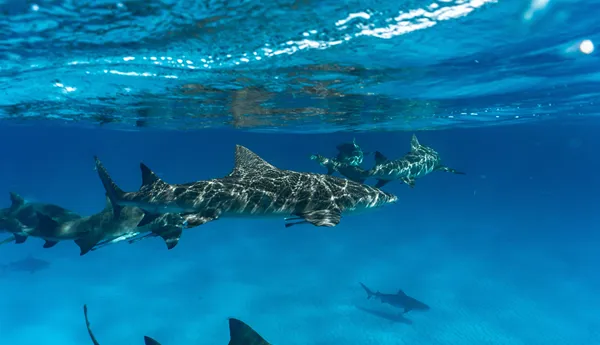 Wow fact 1
Some sharks can give off light to attract a partner in the deep, dark ocean. Cool, right?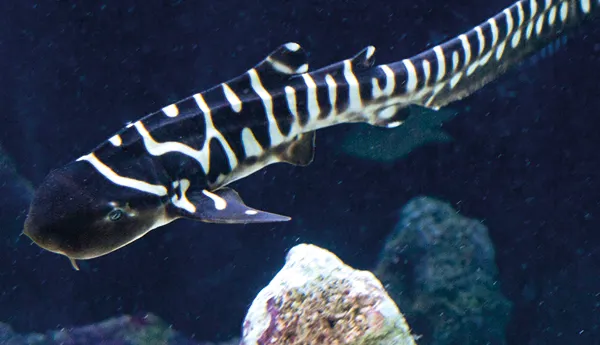 Wow fact 2
Baby sharks are called pups. Aaw!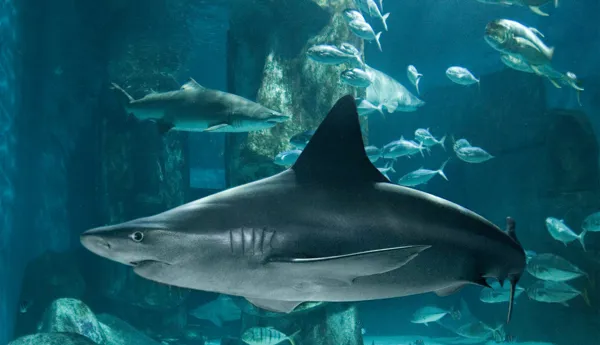 Wow fact 3
Sharks can hear sounds over 200 metres away. Amazing!