This event has now ended
Tickets from £12.75 per adult, depending on location
Spooky fun for families with children
This October enjoy spooky family fun as you explore Ascarium!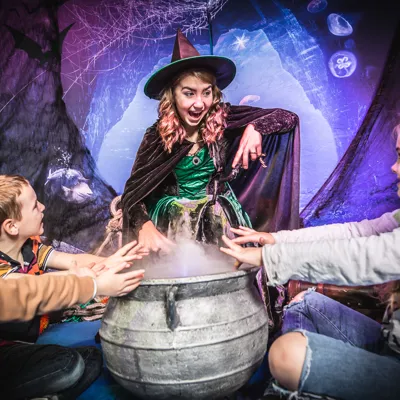 Help the Sea Witch cast her spell!
Join some spooky family fun this October as SEA LIFE centrees nation-wide turn from Aquarium to an Ascarium for Halloween.
Follow an immersive trail through the aquarium to find the Sea Witch's missing potion ingredients, which are hidden throughout the depths of the tanks. You may also discover some of the spookiest creatures of the see as you explore….!
Hunt down her missing potion ingredients!
Meet the Sea Witch in her lair, or roaming the aquarium in search of her items!
Enjoy cool photo opportunities
Fun activity trail and treasure hunt style activities throughout the aquarium
Enjoy visual games and activities
Get a reward for completion
Select SEA LIFE location to book now