These school holidays
Junior Keepers
This experience is included in your general admission ticket.
Become a Junior Keeper these holidays!
Have you ever wondered what it takes to be a professional animal keeper? Learn all about this coveted role these school holidays with SEA LIFE Melbourne Aquarium's Junior Keeper activity!
Kids can listen to keepers talk about their responsibilities as they journey through the amazing underwater world at the aquarium. As kids locate each keeper on screens placed throughout SEA LIFE Melbourne, they can fill in their worksheet to create a comprehensive list of what's involved in the day in the life of a keeper.
When: Saturday 19 December 2020 to Tuesday 26 January 2021
What: Receive your Junior Keeper Quiz Trail at front desk, once complete, you will get your very own Junior Keeper certificate upon exiting SEA LIFE.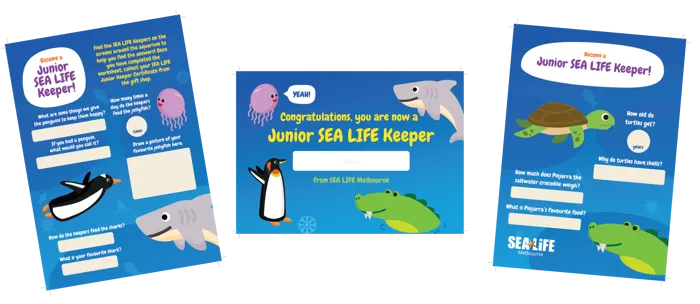 More information:
The Junior Keeper activity runs from Saturday 19 December 2020 to Tuesday 26 January 2021 and focuses on the team members who look after the sharks and rays in the 2.2 million litre Oceanarium, Pinjarra the 5.5-metre-long saltwater crocodile and the pulsing jellyfish in the Ocean Invaders zone. You'll also be able to learn from the dedicated penguin keepers looking after the colony of King and Gentoo penguins and the team caring for the freshwater turtles, Murray Cod and water dragons in the Rainforest zone.
Kids who complete their Junior Keeper worksheet will be presented with a certificate at the end of their trip to the aquarium.  
BOOK NOW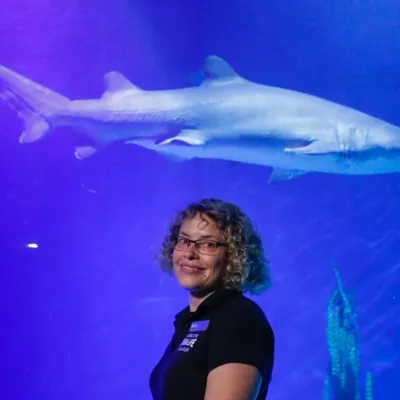 Meet Di who has been at SEA LIFE Melbourne for 20 years!
"The variety of animals that I get to work with and interact with everyday, learning about all the marine life we have at the aquarium, and of course getting to dive with them as well. And the added bonus of getting to work with a great bunch of people that share my similar interests and love of animals."
Read more about Di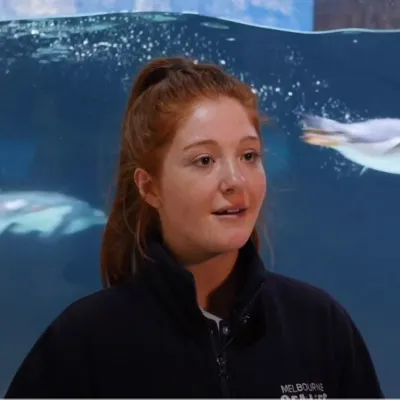 Meet Rosie the Penguin Keeper
"Penguin Keeper had never been on my radar since they are such a unique bird and up until that point I had mostly worked with parrots and raptors. They are easily the most interesting species I have cared for and everyday has been crazy and wonderful getting to know these birds."
Read more about Rosie
Watch a day in the life of a penguin keeper
Meet the hard working team behind SEA LIFE Melbourne Aquarium's penguin colony and learn what it's like to be a bird keeper!