Why a visit to SEA LIFE is important
The problems facing our ocean today aren't going to be solved in one generation. This means to make real progress, we need to instill environmental stewardship of our ocean in our children.
Give children a connection with the ocean – some children may never have seen one
Bring the ocean to life and make it relatable – the creatures are real
Concrete ways that children can make a difference, to protect the oceans for generations to come
One-of-a-kind experience
The underwater world of the ocean is an amazing and inspiring one, where incredible sea creatures and colorful habitats abound. SEA LIFE is where this world can come alive for children, as they dive into a world of amazing discovery.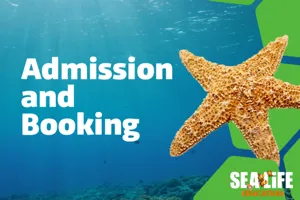 Admissions & Booking
Discounted rates are available for organized, local school groups serving children K-12 and must submit a tax exempt form with booking or show proof of school ID at check in
Reservations are required 14 days before your visit
Must have a minimum of 10 students 
Reservations available Monday - Friday
Tickets from $7 per student, $10 Teachers/Adults
For every 5 student tickets purchased, receive 1 free adult chaperone ticket
If paying with a credit card please book your reservation online through the orange "Book Online Now" button and for tax exempt schools, book through the "Click Here" link below.  
If you are paying with a check please submit a Booking Request and a team member will contact you. 
Tax Exempt Schools:
Tax exempt schools who want to book and pay online must submit proper documentation after booking. Please click here to book your reservation and once complete, please email DFW.Sales@merlinentertainments.biz your tax exempt form and order number.
Book Online Now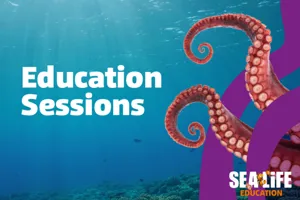 Education Workshops
Our school programs explore animal behavior, habitats, adaptations, ecosystems, anatomy and water chemistry and are designed to meet TEKS Standards. Workshops are available for students are all ages, Preschool through High School.
Curriculum linked activities
Programs meet TEKS Standards
20 person minimum to book workshops
45 minute workshop programs
Pre and post visit in-classroom activities
Workshop Details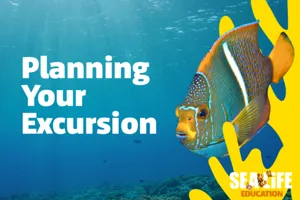 Planning Tools
COMING SOON! Our field trip planning tools can be downloaded to help you pre-plan for your trip. 
Free downloadable Risk Assessment
A check-list of actions to complete before the trip
A check-list of actions to complete on the day
Arrival information including a map
A list of activities, hazards and corresponding control measures
Free downloadable Planning & Preparation Guide
This cover accessibility info, parking and travel arrangements, instructions for paying the balance and lunch set-up.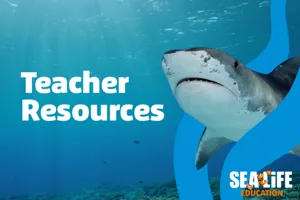 Teacher Resources
We provide free pre-visit and post-visit activities tailored around each of our Education Workshops for teachers to use in the classroom and free self-guided tour packets that include great educational activities to supplement your visit to SEA LIFE Grapevine. Print one for each of your students to complete as they walk through the aquarium!
Pre-visit Lesson Plans
Post-visit Lesson Plans
Free self-guided tour packet - Download Here
Download more free activity packs below!
Pre & Post-Visit Lesson Plans
Free Activity Pack Downloads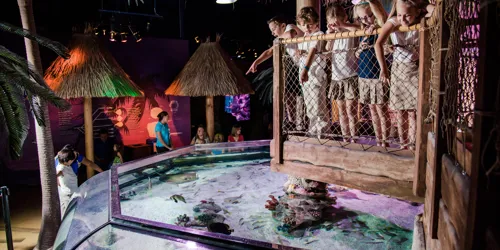 What to expect during your visit
- Admire over 20 exhibits, thousands of sea creatures and 250 species in an immersive setting
- Encounter a vast array of creatures including sharks, rays, green sea turtles and more
- Learn how you can make the oceans a better place through our conservation program
- Gaze at creatures swimming overhead in our 360-degree ocean tunnel
- Touch a urchin, sea star & other rockpool creatures in the Interactive Touchpool
- Daily educational talks & feeding demonstrations that your class can attend
Contact Us
If you require further information on school visits please contact our booking team. We'll be more than happy to provide all the information you need to ensure your students have a memorable, inspiring experience. Email: DFW.Sales@merlinentertainments.biz 
Receive classroom content & latest news!
Subscribe to our Educator Newsletter and stay connected. We'll deliver our newest teacher resources, keep you in the know of any special offers, educator event invites, friends and family discounts, giveaways and more!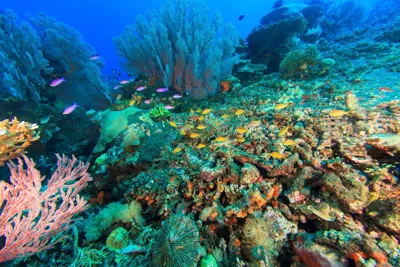 Please note the newsletter signup below is for general consumers, our Educator Newsletter is tailored to meet your needs! Please subscribe with the link above.