Bring Your Stars to Meet Ours!
SEA LIFE Aquarium offers students the opportunity to explore the creatures that live in our lakes, rivers and oceans through interactive, hands-on experiences. From feeling the spiny skin of a Sea Star to gazing at sharks swimming overhead, spend the day exploring over 20 marine exhibits, 2,000 sea creatures and 250 species in an immersive setting.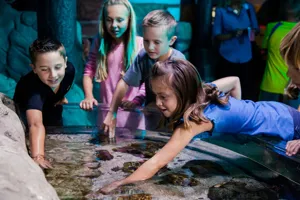 Homeschool Visits
Ignite your students's imagination and wonder into the natural world as they come face-to-fin with over 2,000 creatures and get closer than ever before! 
180 Degree Ocean Tunnel experience 
Interaction Touchpool Experience- only the bravest can touch our creepy crabs and chocolate chip sea stars 
Thousands of different sea creatures in twenty different exhibits including, but not limited to: sharks, stingrays, our rescued Sea Turtle Neptune, and tons of fish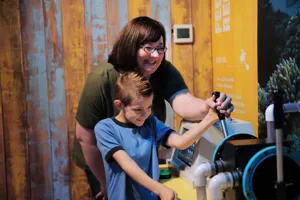 Parent Resources
We offer FREE Teacher Notes and Student Exploration Sheets that include great educational activities to supplement your visit to SEA LIFE Grapevine. Print one for each of your students to complete as they walk through the aquarium!
Amazing Oceans: Preschool & Kindergarten
Behavior: 1st - 5th Grades
Conservation: 1st - 5th Grades
Food Chains & Ecosystems: 1st - 5th Grades
Educational Resources: Free Downloads
PLAN YOUR VISIT
Discounted rates for groups of 10+
Pre-book & save
Free chaperone (1:10 ratio)
Discounted rates for groups of 10+
Pre-book & save
Free chaperone (1:10 ratio)
BOOK A SCHOOL GROUP OF 10+ STUDENTS TODAY AND SAVE UP TO 65% ON TICKETS!  
For every 5 paying students, 1 adult receives free admission
Minimum number of students required to receive school pricing is 10
Minimum number of students required to schedule a workshop is 20
HOW TO RESERVE YOUR TRIP: 
Reservations are required a minimum of 2 weeks in advance.
Submit our online booking request and a booking coordinator will get back to you within 72 hours.
All prices are subject to tax. Tax exempt forms must be submitted before payment. 
Payment is due 2 weeks prior to your visit date by school check or Visa/MasterCard
Changes and cancellation can be made up until point of payment.
Payment must be made 10 working days in advance of your visit date. Once paid, bookings are non-refundable and non-transferable.
Education Workshops are not offered during school breaks including spring break, summer or holidays
IMPORTANT VISIT INFORMATION:
Schools should plan to arrive at least 15 minutes prior to your scheduled time. This will allow time for the group leader to check in and SEA LIFE Aquarium staff to organize the group and go over any necessary rules for the day!
Larger schools and groups are divided into smaller group segments and entry is staggered to avoid congestion in the Exhibit Area and satisfy capacity regulations.
Buses may drop and collect students at the District 7 entrance; we do ask however that buses park only in the designated bus parking area located in the outer perimeter of the parking lot near AMC Theaters.
Groups exit the Aquarium and assemble outside. In the interest of public safety, groups are not permitted to gather in the admissions or retail areas.
Please note: for schools/groups bringing sacked lunches to enjoy in the food court following your visit; SEA LIFE cannot store lunches on-site. We ask that you keep them stored in your school bus/vehicle.
WHAT TO EXPECT
Admire over 20 exhibits, 2,000 sea creatures and 250 species in an immersive setting
Encounter a vast array of creatures including sharks, rays, green sea turtles and more
Learn how you can make the oceans a better place through our conservation program
Gaze at creatures swimming overhead in our 180-degree ocean tunnel
Touch a crab, urchin, sea star & other rockpool creatures in the Interactive Touchpool
Daily educational talks & feeding demonstrations that your class can attend
FREE downloadable materials that can be used before, during or after your trip.
Ready to Book?
If you require further information on school visits please contact our booking team. We'll be more than happy to provide all the information you need to ensure your students have a memorable, inspiring experience. Email: DFW.Sales@merlinentertainments.biz 
SUBMIT BOOKING REQUEST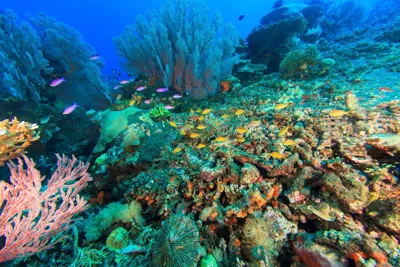 Receive classroom content & latest news!
Subscribe to our Educator Newsletter and stay connected. We'll deliver our newest teacher resources, keep you in the know of any special offers, educator event invites, friends and family discounts, giveaways and more!
Please note the newsletter signup below is for general consumers, our Educator Newsletter is tailored to meet your needs! Please subscribe with the link above.