Discover many exciting secrets of the native sea inhabitants in a child-fair scenery with your kindergarten group at SEA LIFE! Already starting from a group size of 10 children we offer our special prices for a kindergarten or nursery school excursion to us. Whether octopus, clownfish, pallet doctor fish or rays - they fascinate not only big but especially small visitors.
The SEA LIFE invites your little ones to an exciting journey into the depths of the rivers and seas. Here learning and discovering are fun: colorful fish, interesting facts, countless sea creatures, interactive games, exciting quizzes - everything about the local and tropical underwater world. At the contact basin, the little marine researchers can even touch starfish, anemones and sea urchins.
Reservation and advice: 0800 - 66 48 200 (toll-free from the German landline network)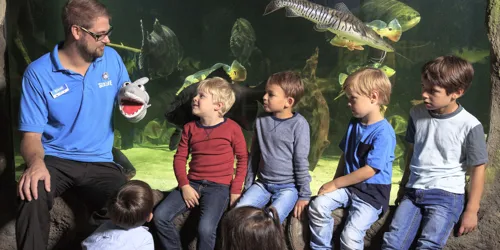 Guided tour with "Sharky" the shark
For kindergarten and preschool children from 4 years
On this beautiful tour, our little shark Sharky leads through our fascinating underwater world. Together with the children, Sharky goes in search of his great shark friends.
Reduced admission price from € 5.95 per child; two carers free for every 10 children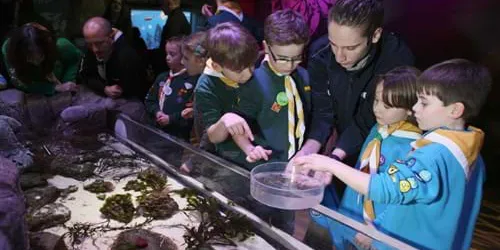 Beyond the sea!
For kindergarten and primary school children from 1st to 4th grade.
Discover, learn, experience the sea! On this interactive guided tour, students can dive into the fish's fin room. You not only explore their habitat, the element of water and the incredible diversity of species, you can also get active yourself.