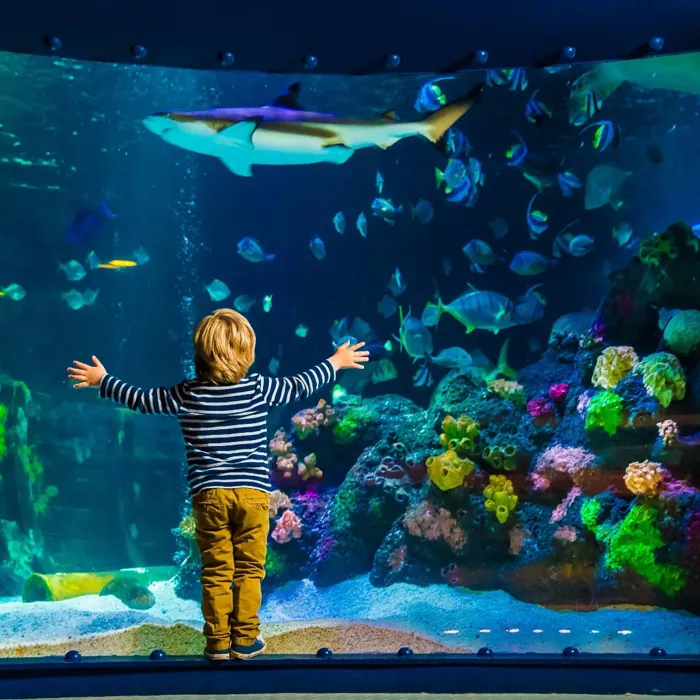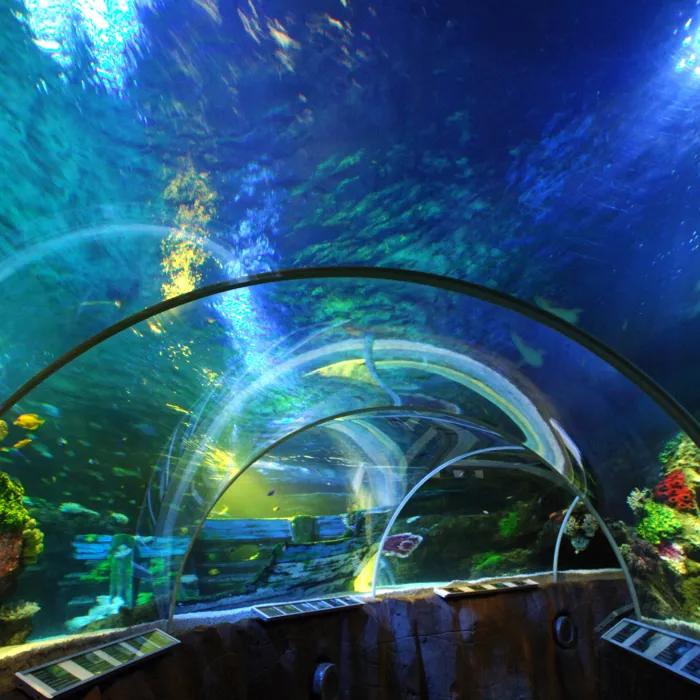 Tropical Ocean
Marvel at the tropical ocean and its inhabitants through our large panoramic window or the spectacular ocean tunnel! Get very close to our sea turtles, sharks and banner fish.
See more of our lovely sea creatures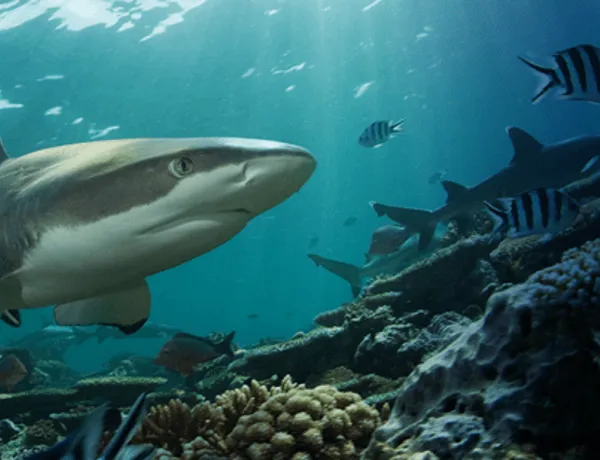 Blacktip Reef Shark
Sharks have lived in our oceans for 450 million years. These animals already made their way through the oceans long before dinosaurs populated the earth.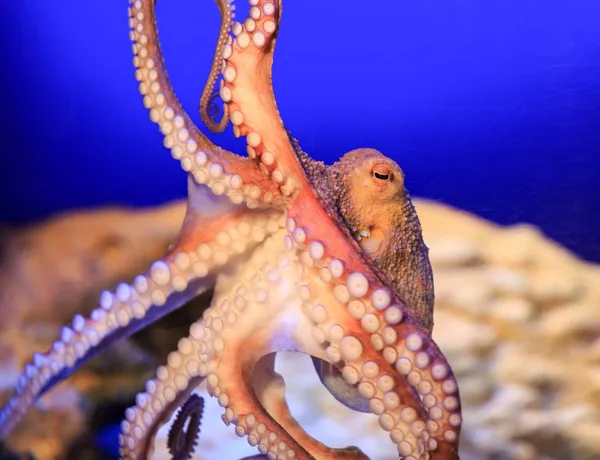 Octopus
Which animal has three hearts, eight arms and a brain shaped like a donut? You guessed ist, it's the Octopus!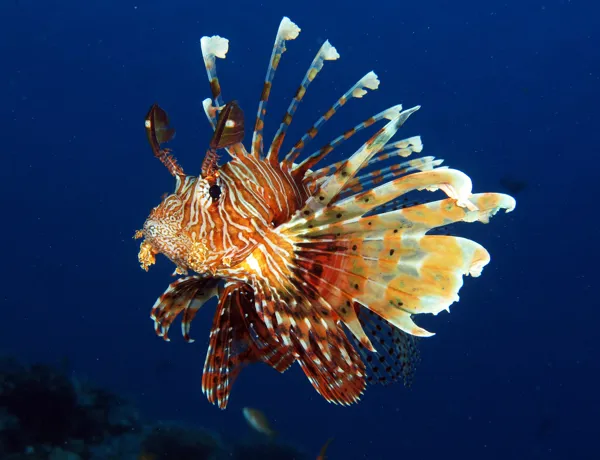 Lionfish
You cannot miss the lionfish with its fan-shaped flippers and rays.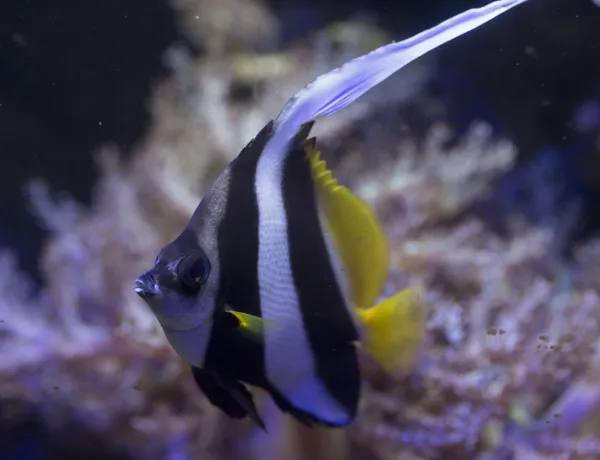 Banner fish
Be quick and spot the nimble banner fish before it hides between the corals!
Our aquarium zones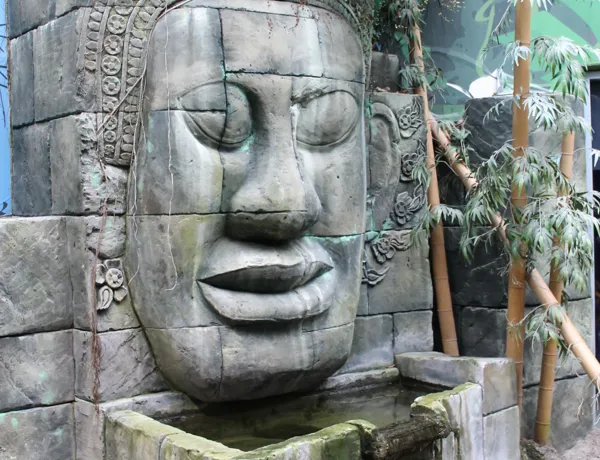 Rainforest Adventure
Walking over soft forest soil, facing a boa constrictor eye to eye or sticking your head into a basin full of piranhas- you can experience all this in our fascinating rainforest.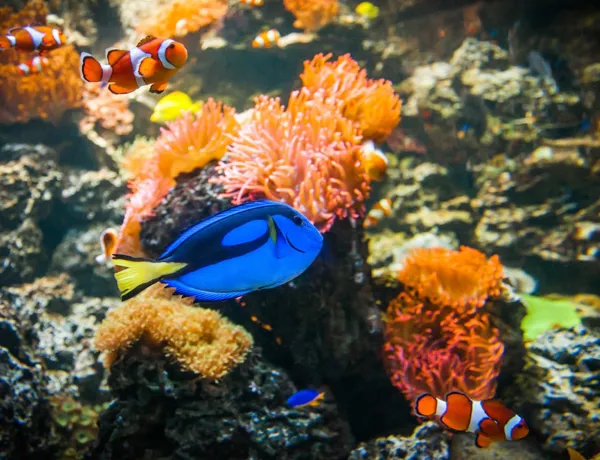 Seagrass Bed
Some colorful inhabitants like clownfish, surgeonfish and cute seahorses cavort on the seagrass bed.
Rays
In this area you do not only find rays but also their next relatives, the shark.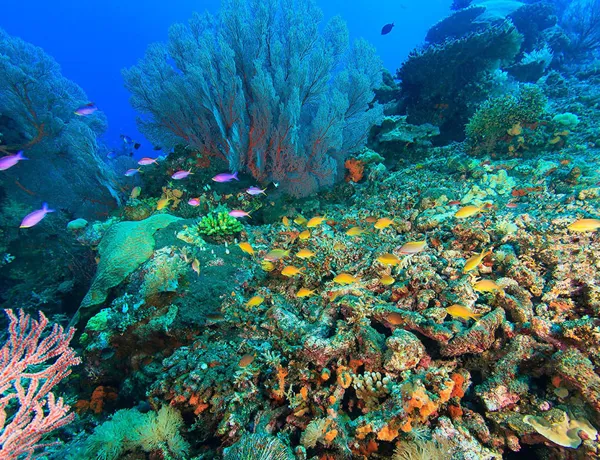 Dear visitors, please note that our residents are living creatures. It is possible that you will not find some of them in the exhibition during your visit, because they are in veterinary treatment or similar.