Sleep under the ocean in an unforgettable experience!
When the aquarium has closed for the day and most of the lights are switched off, you can come and see what the creatures get up to when they think no one is watching! 
With our sleepover experience, you will have the opportunity to sleep by our Ocean Display with sharks, turtles and hundreds of fish swimming in front of you. 
Our knowledgeable staff will give you a fully guided VIP tour of the aquarium, including craft activities to complete in the evening.
Breakfast is included within the Sleepover experience.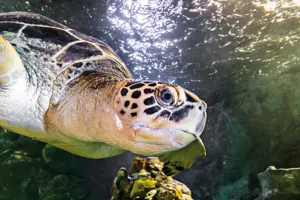 Sleeping Experience
Sleeping next to our Ocean Display will be the highlight of your evening. 
Watch our animals at night when they think no-one is watching and see if you can spot our Green Sea Turtle, Ernie! 
Your sleepover includes:
An overnight stay at SEA LIFE Hunstanton
VIP Tour of the aquarium 
Evening craft activities 
Movie and snacks 
Breakfast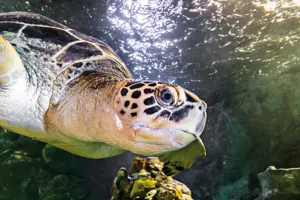 Evening Schedule
Your experience will begin once the aquarium has closed to the general public. Exact start times will be confirmed when booking. Over the course of the evening you will experience the following:
SEA LIFE team welcome which will include a health and safety briefing 
VIP Tour covering all our internal zones, external zones and a rockpool encounter
Set up beds
Evening meal - we can recommend some local takeaway options 
Movie and crafts in our education room
Bedtime!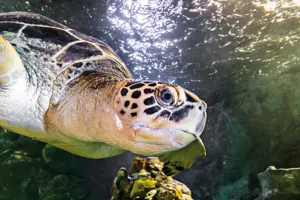 Morning Schedule
After a restful sleep next to our ocean display the fun doesn't stop there!
7-8am Wake up 
8:30am Pack up beds and collect up belongings 
8:30-9am Breakfast of toast, cereal and a selection of hot and cold drinks 
9-930am Time in the gift shop 
Leave or you are free to explore the attraction some more when we officially open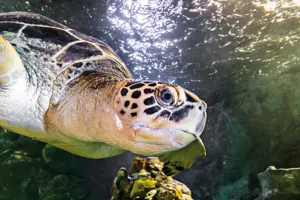 What to Bring
Pillow
Sleeping Bag 
Sleeping Mat
Toiletries (please note we have no showers available)
Sleeping clothes 
Clothes for the next day 
Water bottle 
Pocket money (optional)
Important Information
Under 18s must be accompanied by an adult 
All adults attending must have a valid DBS certificate 
We can accommodate a maximum of 30 children and 6 adults at one time 
No cancellations will be accepted within 7 days of the event