11th Febraruy - 26th March
Tickets from £17 per adult (Included with SEA LIFE admission)
Perfect for families
Visit SEA LIFE Loch Lomond and find out more about how we help turtles!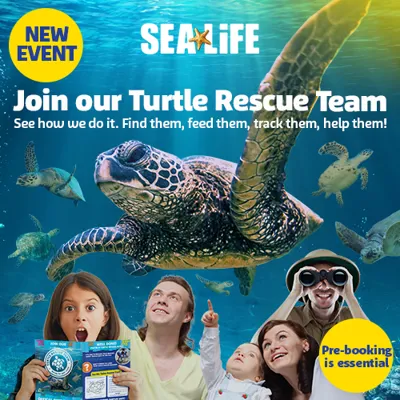 Join our Turtle Rescue Team
Grab a Patrol Book and take part in our turtle rescue mission when you visit SEA LIFE Loch Lomond! 
Write down which breed of turtle you are choosing to save, then keep a log of your turtle's details as you help rescue at each stage. 
Fun for the whole family
Take part in an activity trail with your Official Patrol Book
Visit our rescued Olive Ridley Turtle, April, when you get to our coral reef area! 
Earn a certificate once you have completed the trail