A Guide to Rockpooling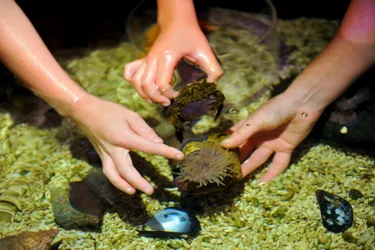 From the equipment you need to the creatures you might find, take a look at SEA LIFE Loch Lomond's Guide to Rockpooling to ensure that you stay safe and happy!
You don't have to dive the depths of the ocean to witness the mysterious creatures of the deep — the seashore is packed with all manner of sea dwellers, from anemones to starfish!Rockpooling is one of the most fun and educational activities that all the family can enjoy.
If you know where to go, when to go and what to take with you, you can discover whole new underwater communities you may never have known existed before. In this guide, you'll find out everything you need to know about rockpooling around the coasts of the UK, including the creatures you might find and how to keep safe.
So what are you waiting for? Grab your bucket and let's go!