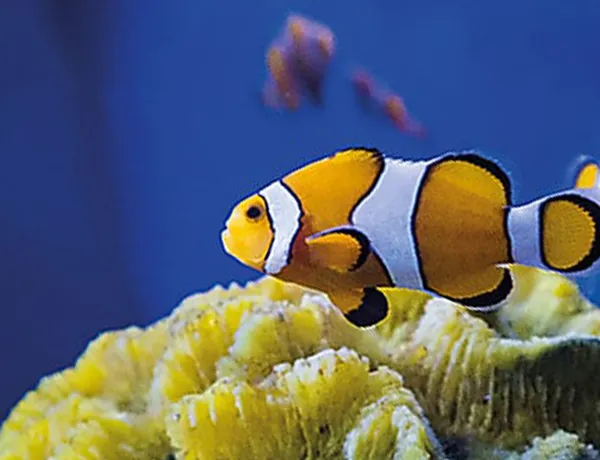 Online Tickets
Book now in advance to get guaranteed access! Our online tickets automatically include a timeslot reservation.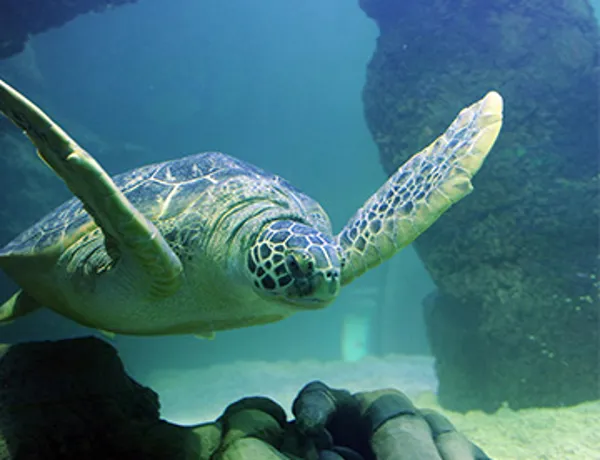 Entrance Ticket PLUS
Our Entrance Ticket PLUS offers you maximum flexibility: not only can you change your booking free of charge, but you can also cancel it up to the day before your visit if something comes up.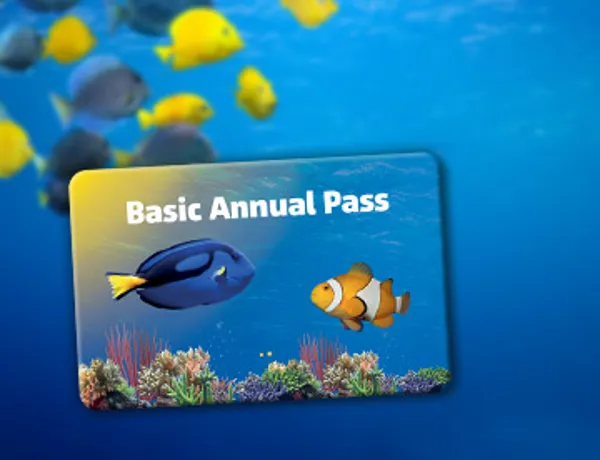 SEA LIFE Speyer Basic Annual Pass
A full year of fascinating underwater discoveries is waiting! At an absolutely special price, you get admission to our underwater worlds on selected days.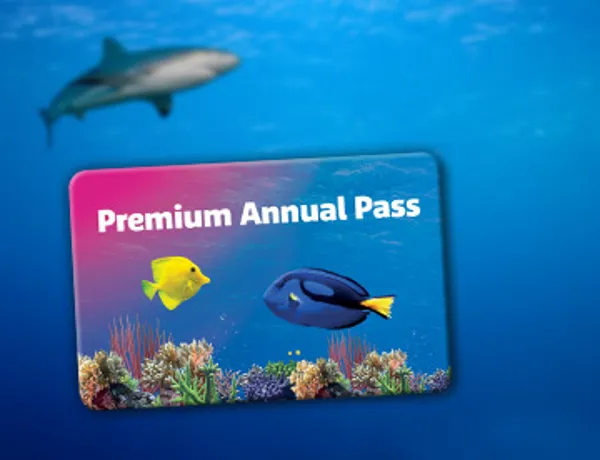 SEA LIFE Speyer Premium Annual Pass
Discover shimmering underwater worlds – as often as you like! Our SEA LIFE Speyer Premium Annual Pass offers you admission for an entire year.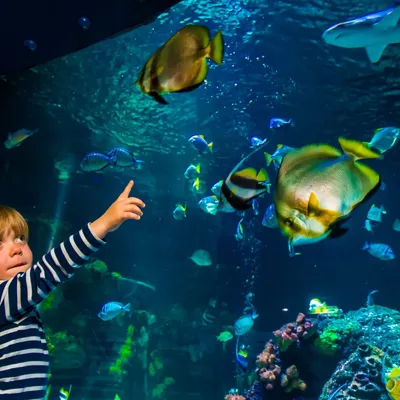 Stunning
NOW put on your goggles and fins - say "Hello" to our fascinating underwater inhabitants. Learn exciting stories from our staff about the world of swimming, snapping and pinching.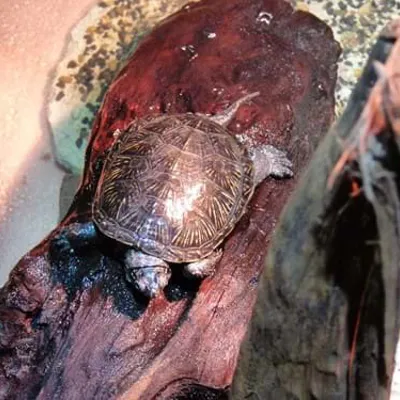 What can you expect at SEA LIFE Speyer?
Fascinating journey through the underwater world

Situated directly on the Speyer Rhine, the SEA LIFE Speyer awaits you. Over 3500 animals from 180 species take you on a fascinating journey through the underwater world. Follow the origin of the Rhine to its mouth in the North Sea.

Theme world: "Amazon Discover the secrets of the rainforest stream".

Interactive "Living Floor" - Bring the colourful underwater world to life by entering.

A worthwhile destination for children, adults and families

Past moray eels, rays and cat sharks, the route leads through the Mediterranean to the tropical ocean with its eight-metre-long underwater tunnel. Not only children can expect an unforgettable experience on a day trip to SEA LIFE Speyer.

Species from faraway continents as well as from their home countries.

Experience a journey through the most diverse oceans of the world with over 3,000 animals, tropical coral reef, the theme world "Amazonas", sea turtle Marty in the tropical ocean and much more.

Aquarium tunnel

Be as close to our inhabitants as you can, in the aquarium tunnel you feel like you are under water.
great place for our young children to visit, not too busy when we went and there was enough to keep them occupied. They enjoyed the food in the little restaurant also. Book online to get a cheaper price
The kids enjoyed the place and the shark feeding time. The big turtle is also beautiful and adorable. Staff was available for the kids to ask questions and they speak very good English and of course German.
My toddler had fun looking around the aquarium for beautiful fishes! There were some really colorful sea creatures that my toddler enjoyed. This was his first visit but he enjoyed it a lot!