SEA LIFE, Underwater Viewing
Common Seals
Also known as harbour seals, common seals are characteristic of sandflats and estuaries. The Wash of East Anglia is home to the UK's largest colony, although they are also found on rocky shores in Scotland.
Meet our resident seals
SEA LIFE Hunstanton is home to six resident Seals - Sally, Amber, Tyne, Lora, Macey & Pippa.
They are very inquisitive and love to follow our guests around whilst splashing and showing off!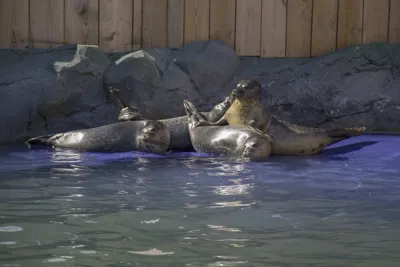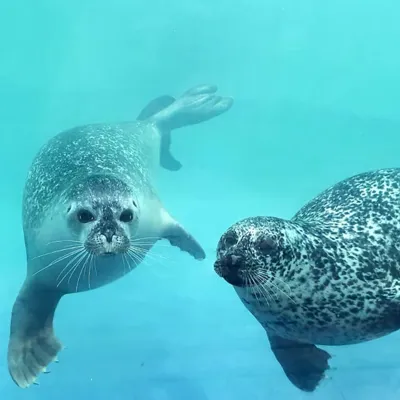 Did you know?
There are 35 different Seal species worldwide, the rarest is the Mediterranean Monk Seal with fewer than 500 left in the world
Seals can hold their breath underwater for up to 30 minutes!
Oil from Seal blubber was once used for making soap and paints! Thankfully, legislation came in to make seal hunting illegal in the UK
Underwater Viewing
Visit the outside seal enclosure and get a spectacular view from underwater. Get a closer look of our resident seals and learn about their individual stories at the seal feeding presentations throughout the day.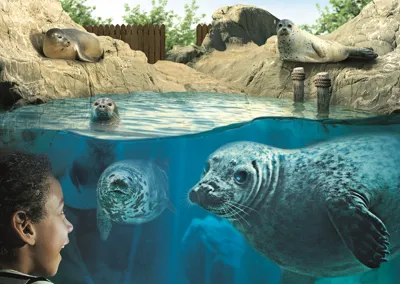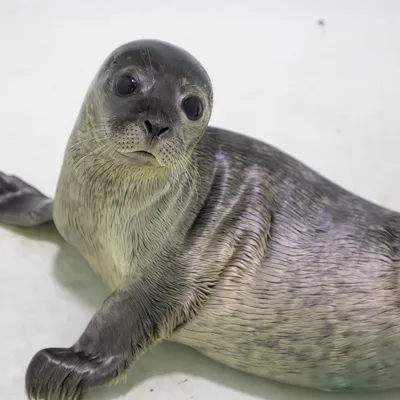 Rescued Seals
Unfortunately, our Seals live at the centre due to various different health reasons or were born in captivity, and would not be able to survive if released back into the wild.
As well as housing these resident Seals, SEA LIFE Hunstanton is home to a Seal Hospital.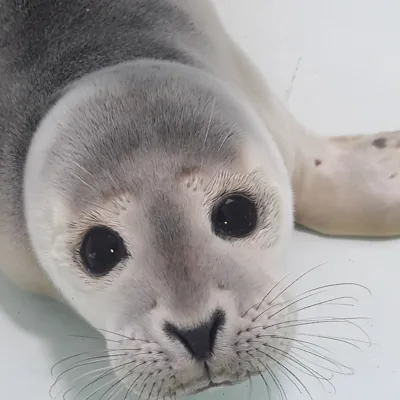 Seal Rehabilitation
We rescue over 40 injured Seal pups from local coastal waters each year and bring them to our Seal Hospital to undergo a rehabilitation programme.
It can cost up to £5,000 to rehabilitate just one seal pup and get them fit for their release back into the wild, so we are extremely grateful our guests continue to support the work we do. One way of supporting us is to bring in unwanted towels or purchasing a guide book at the reception desk, which contributes to the upkeep of the hospital.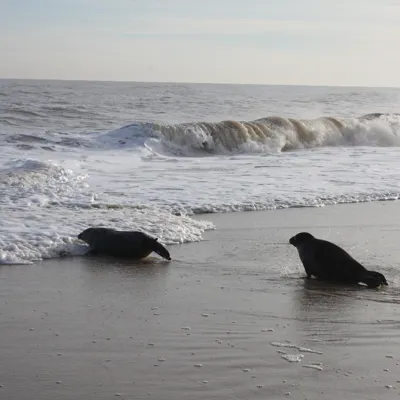 Seal Release
When the time is right and they have reached their target weight, we arrange their safe release back into the wild. Find out more about our Seal Hospital by below.