SEA LIFE Oberhausen, Ocean Tunnel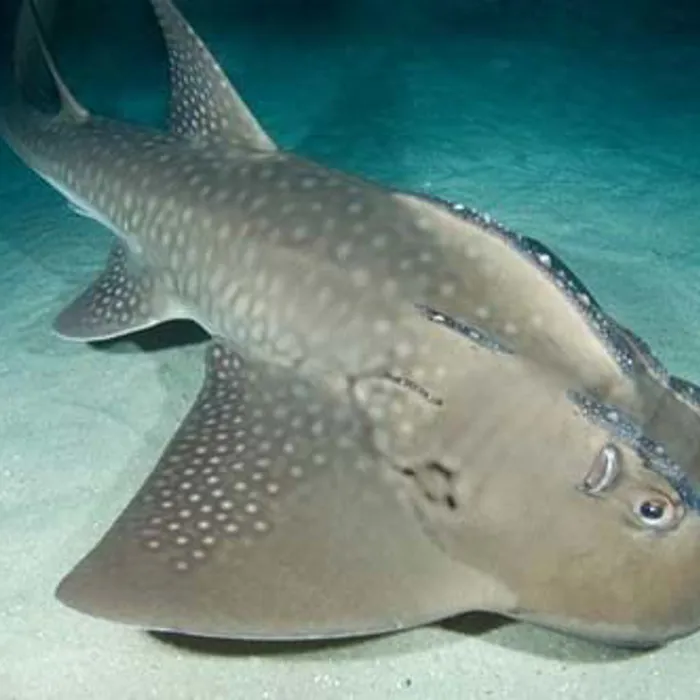 About the Shark Ray
Did you know that sharks and rays are closely related? As soon as  you see the shark ray, you will recognize this relationship, because it actually looks like a transitional form between shark and ray.
The shark ray gets its name from its broad, rounded head.
Shark rays grow to a length of 2.40 to 2.70 meters and weigh 135 to 140 kilograms.