Tickets
Book online and secure your spot now!
Do you have an annual pass or a pre-booked ticket?
If you have an annual pass or a pre-booked ticket that doesn't include a time slot reservation, you can reserve your visit date free of charge here.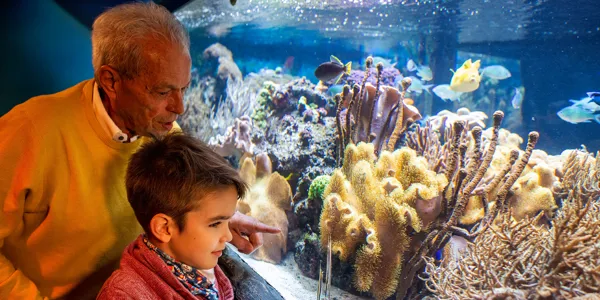 Timeslot Reservation Basic Annual Pass
Time slot reservation for holders of the SEA LIFE Oberhausen Basic Annual Pass and Combi Basic Annual Pass SEA LIFE & LEGOLAND® Discovery Centre Oberhausen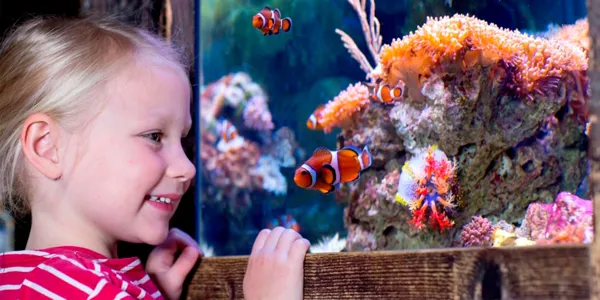 Timeslot Reservation Premium Annual Passes & Merlin Abenteuer-Pass
Time slot reservation for Annual Pass holders (SEA LIFE Premium Annual Pass, Combi Premium Annual Pass, Merlin Abenteuer-Pass, Merlin Annual Pass & Merlin Premium Annual Pass)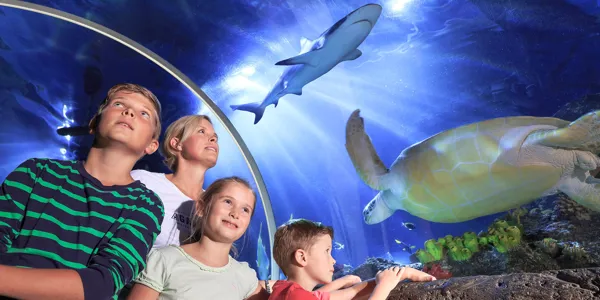 Timeslot Reservation Other Tickets
Time slot reservation for pre-booked tickets, e.g. for partners and combination tickets, promotional vouchers, free tickets or other tickets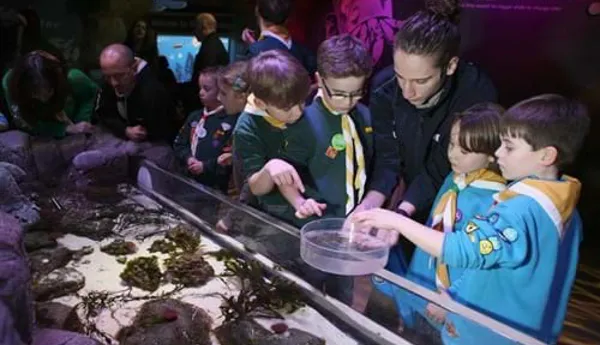 Schools
With us at SEA LIFE Oberhausen, school classes can observe, discover and experience the underwater world with all their senses.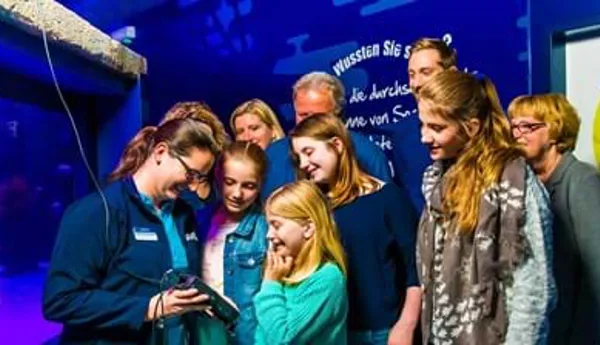 Groups
Experience an exciting group excursion together with friends, colleagues or fellow club members into the underwater world.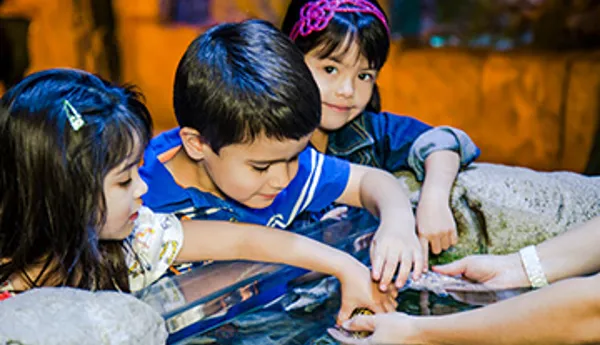 Kindergarten
Discover many exciting secrets of the native sea inhabitants at SEA LIFE Oberhausen with your kindergarten group.
Booking with confidence guarantee
You can book our tickets with the peace of mind that you can rebook and reschedule them up to one day of your planned visit if something interferes with your plans. Rebooking is completely free of charge and possible for up to 5 times.
Once you have booked your ticket, you can change your visit date within a time window of 90 days up to one day before your visit. It is not possible to adjust the date on the day of your planned visit. To manage your booking through our booking portal, you will need your booking confirmation number and the email address used to make the booking.
Login to Booking Portal