SEA LIFE Oberhausen, Submarine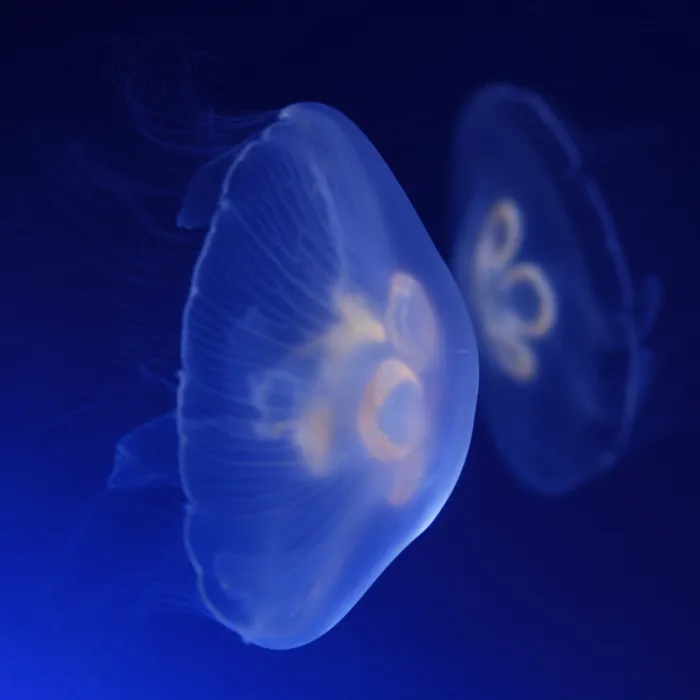 About the jellyfish
The common jellyfish occurs in all oceans and even in the North and Baltic Sea.
The jellyfish moves particularly gracefully by pulling its umbrella together and ejecting water downwards at the same time. Because it always moves diagonally upwards, it can often be observed close to the water surface.
Often the jellyfish can simply drifts with the current. But if it is in a hurry, it can reach speeds of up to 10 kilometers per hour!