SEA SCAN
Explore, Learn and Play!
Explore, Learn and Play!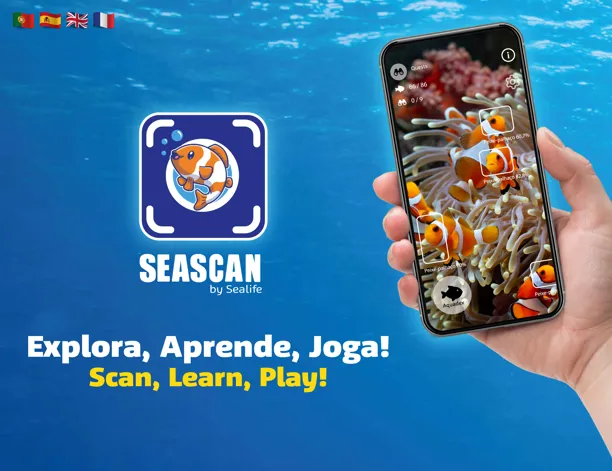 With the help of technology, we've developed an app so that you don't feel like a fish out of water! The SEA SCAN app will allow you to discover the marine world like never before.
Find out all about your favorite species. Scan the various species at SEA LIFE Porto with your cell phone, just like taking a photo, but in our app! When the square appears above the species, just click to find out all the information.
Find as many species as possible to complete your collection of species called "Aquadex" in our app.
Complete as many missions as possible.
Answer questions about the main challenges facing our oceans (overfishing, plastic pollution, coral bleaching, among many others).
With you in mind, SEA SCAN is available for free on the AppStore and PlayStore.
Free to download and use.
Download SEA SCAN before your visit!
Download SEA SCAN APP