SEA LIFE Speyer, North sea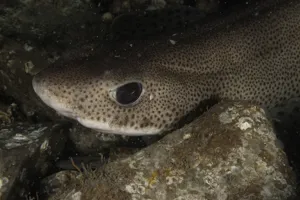 Cat sharks can be found at all depths, from shallow water to the deep sea. 
There are about 70 different species of cat sharks. 
Cat sharks feed on larger invertebrates and small fish.
All cat sharks lay eggs. 
They owe their name to their large eyes, which with their elongated pupils remind us of the eyes of cats.