SEA LIFE Oberhausen, Swarm Ring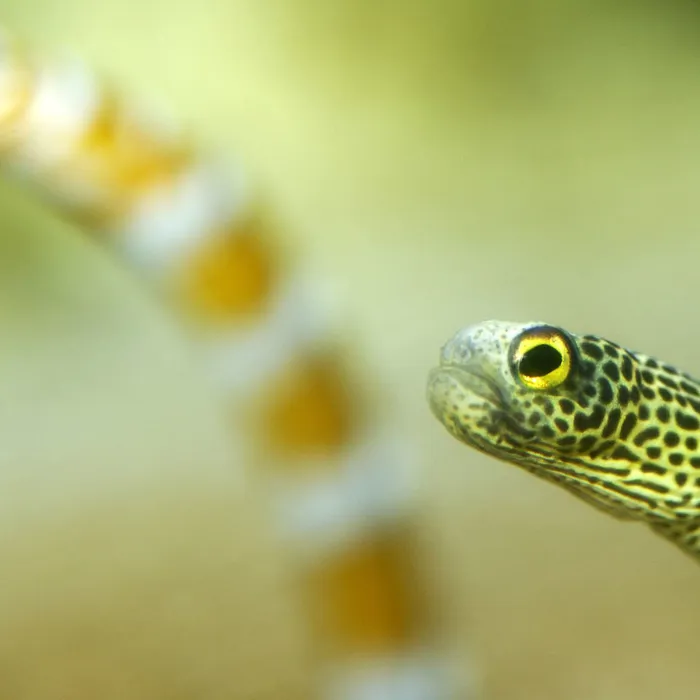 About the gardens eel
Gardens eels don't like to live alone; they live in colonies that can include a few to thousands of animals.
The gardens eel digs a tube into the sandy ground with its tail. This is where it has its name from. At the tail-end there is a gland, whose secretion helps to strengthen the tube-walls so that no sand trickles from above. With the abdomen, the eel remains constantly in the tube and moves only with the front-body in order to eat.
If a predator or another larger animal passes by, the entire colony of eels sinks very slowly into the ground.