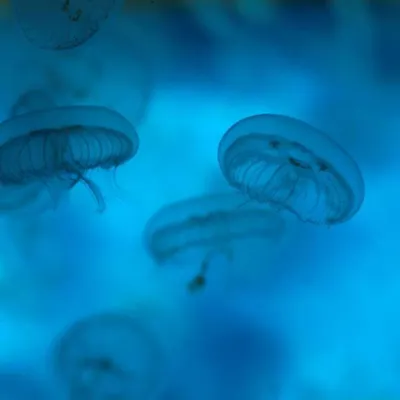 Explore More Creatures
Explore an underwater world filled with incredible creatures including jellyfish, eels, a seven foot long zebra shark named Mochi, and a smiling porcupine puffer. Each exhibit has a unique array of fish just waiting to be discovered. Spend an afternoon taking your time at each exhibit to see how fish act in their natural environment, and learn amazing facts about these creatures.
Enter the world of the moon jellyfish in an exciting color-changing exhibit to see them in a kaleidoscope of color. Watch as these otherworldly creatures drift weightlessly through the sea.
Dive Deeper
While SEA LIFE Arizona boasts sharks and stingrays, jellyfish are actually one of the deadliest creatures in the ocean
While no autographs are allowed, you can get face to fin with the fishy celebs you know and love from your favorite kids movies
SEA LIFE Map