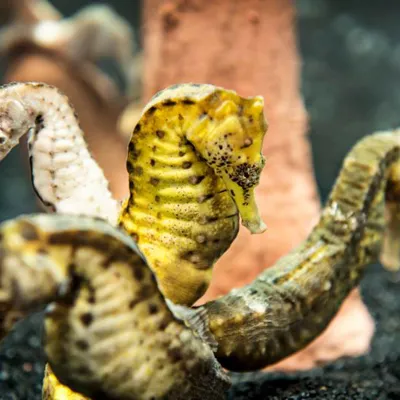 Temple of the Seahorse
Dive in to the underwater world of a majestic seahorse in the Temple of the Seahorse, where you'll come face-to-face with more than 100 different creatures. See the seahorses grip at sea grass with their curly tails and suck up tiny shrimp and plankton with their straw-like snouts.
In this exhibit, you'll encounter potbellied seahorses, lined seahorses, and spotted seahorses swimming slowly around the seagrass and coral. Try to spot a well-camouflaged pipefish, who are able to mimic the shape of seagrass in order to hide from predators.
WHOA - You Need to SEA This!
This intimate experience has 3 exhibits and contains nearly 500 gallons of water!
You'll come face-to-face with more than 100 creatures and 18 species
SEA LIFE Map