Join our Turtle Rescuer Team!
February 17th-March 31st
11am - 5pm *Hours may vary, please see website for all hours
Check our Ticketing Page for More Information! All Event Activities Included.
All Ages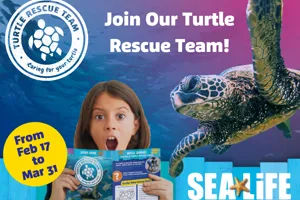 Join our Turtle Rescue Team!
Become a turtle expert with this limited time event! Come SEA everything that it takes to rescue, rehabilitate, and release sea turtles.
Book Now!