Meet our colourful jellyfish
Meet the brightest jellyfish at the Sea Life Busan Aquarium.
Habitat
Warm coastal waters
Diet
Crustaceans, Small Organisms
Scientific Name: Aurelia aurita
Common Name: Moon Jellyfish
It is widely found around the world and can be easily found on the coast of Korea. There are thousands of tentacles at the end of the head, but unlike the tentacles of other types of jellyfish, the toxicity is weak.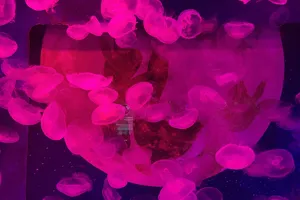 Did you know?
Moon jellyfish have a lifespan of about a year in the wild, but under a breeding environment, it is known to have lived for up to three years.
Moon jellyfish can live in water temperatures ranging from 6 to 31℃, however the optimal temperature is 9 to 19℃
It feeds on plankton, which contains other organisms, such as mollusks, crustaceans, cephalopods, larvae, and slugs.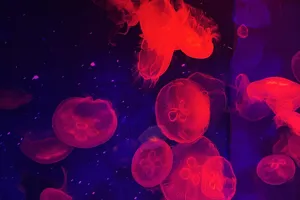 Watch the Moon Jellyfish feeding
Moon Jellyfish is commonly found around the world, but have you seen them being fed before?
Watch video
Meet other SEA LIFE friends