Meet the penguins
Meet the jackass penguins at the Sea Life Busan Aquarium. You can see our penguins playing, swimming, and eating.
Buy now
Food
Small fish, Crustaceans
Area
South West Coast of Africa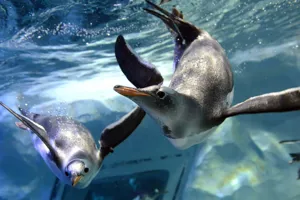 Jackass Penguin
Scientific Name: Spheniscus demersus
Common Name: Jackass penguin
They are the only species of penguin that lives on the African continent and can be found in Cape Town, South Africa. It lays two eggs at a time, the males and females take turns incubating the eggs for about 40 days and can reproduce three to four years after birth.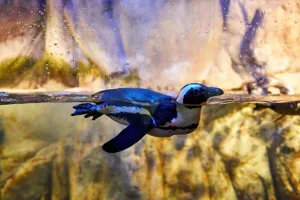 Did you know?
African Penguins are monogamous, once mated they will spend their entire lives together
They can enter a depth of 30 meters, swim at a speed of 19 kilometers per hour, and hold their breath for about 3 minutes
They are called Jackass penguins because they make loud donkey-like noises.
The small pink glands above their eyes help control body temperature. When the body temperature increases, it sends blood there to dissipate heat into the air to lower its temperature.
Hi, I am a Jackass Penguin 🐧 Let me show you my new home!
Visit the jackass penguin's new home and you will be able to see many fun interactions!
Curious about the penguin's new home? Let us show you! Let's go, go, go!
Watch video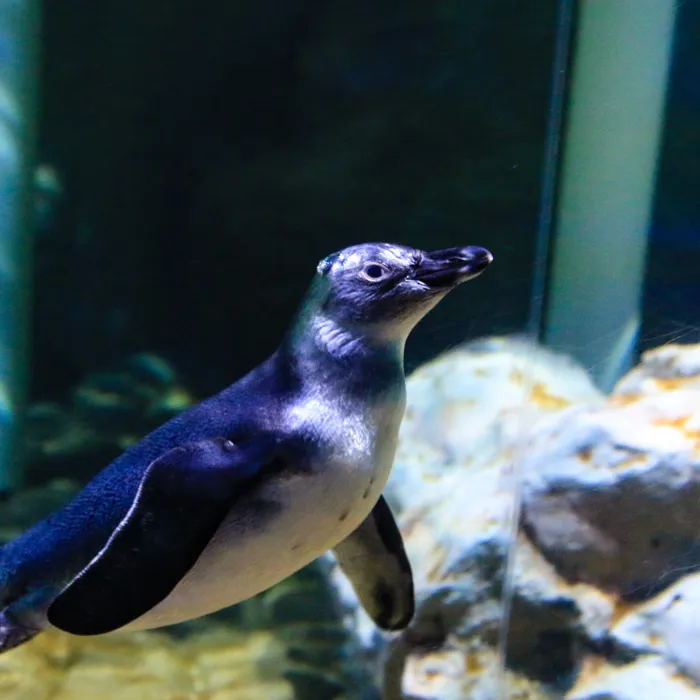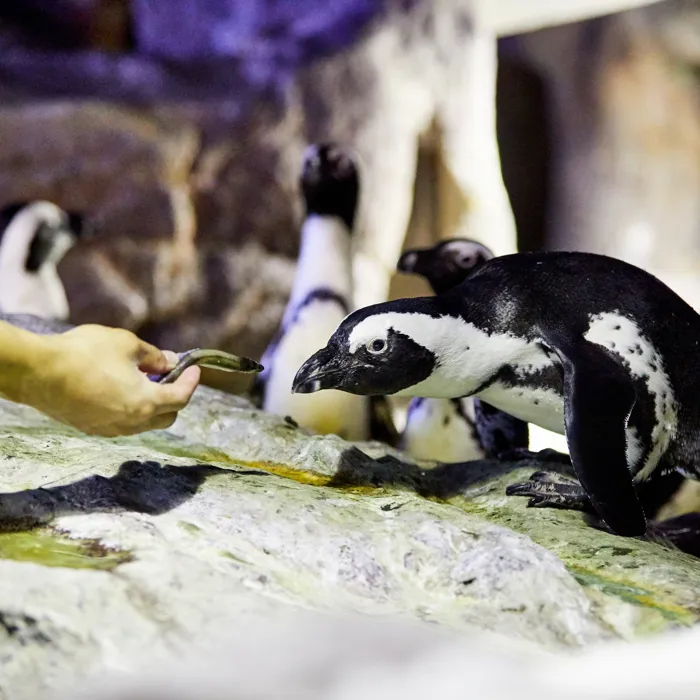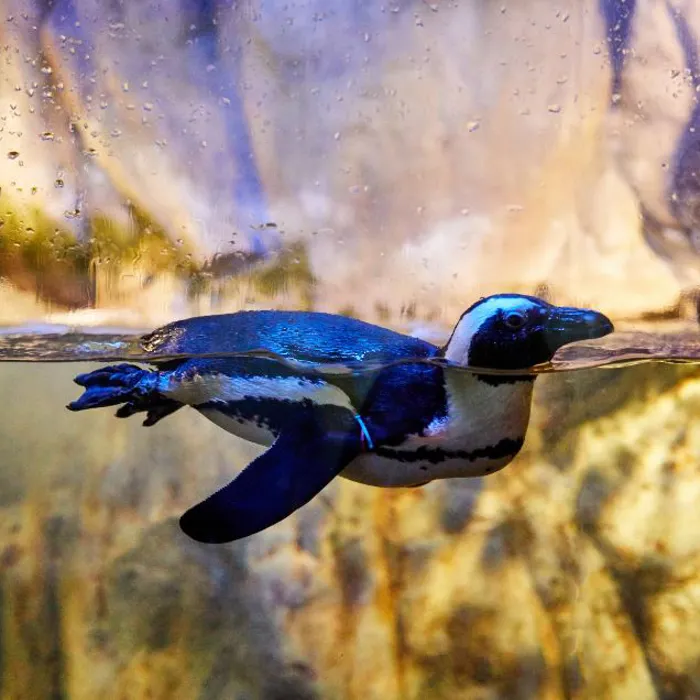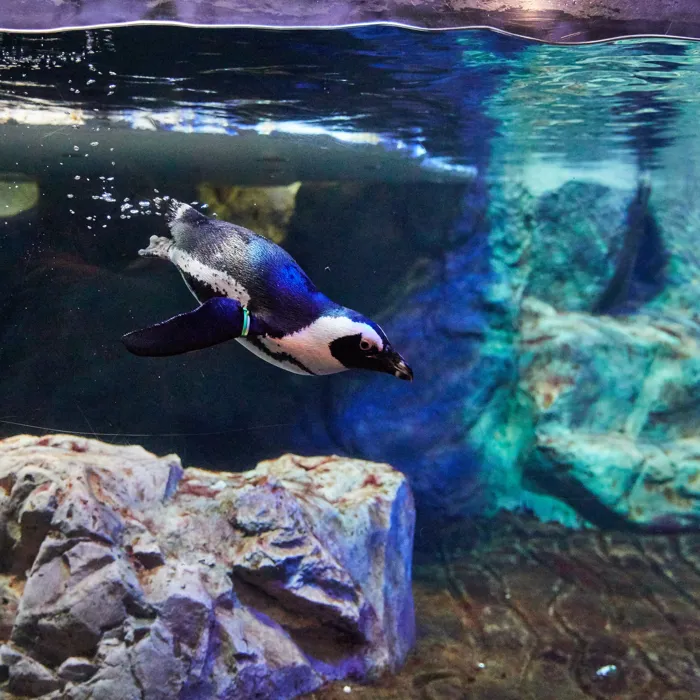 자카스펭귄
IUCN Status: Endangered
Penguins love fish as much as humans, but because of unsustainable fishing practices, their sources of food from the sea are at risk. By purchasing fish from sustainable resources, we can help protect fish in the wild by ensuring that their food resources do not run out.
Meet other SEA LIFE friends