Dive into the underwater world
Visit us as a school class and experience an unforgettable excursion together to our colourful underwater world. From the rainforest to the coasts of Europe, to the depths of the tropical ocean, you will experience a special kind of learning in this extraordinary environment!
We want to ensure that future generations can enjoy the biodiversity in our oceans too. We hope to inspire the pupils about the protection of oceans and arouse their curiosity for its inhabitants. Our free quizzes complement the visit and create a learning experience in an extraordinary environment, the knowledge of which can be grasped and deepened over the long term.
Unfortunately, we are not offering guided tours in English language, but you can still discover our attraction as English-speaking students. Please continue to make your booking through our German page if you are interested. We apologise for the inconvenience, and we thank you for your understanding.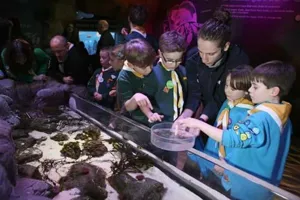 What you can expect
Discounted rate of 4.95€ per student
For every 10 students, 1 teachers enter free of charge (1 teacher for each additional 5 students)
Preferred admission without waiting times
Personal greeting for the school groups
Lectures by our underwater experts and answer any questions
Suitable for all grades
Free download of educational materials for the classroom
Minimum 10 students for school groups
Valid Monday to Friday 10:00-17:00 (last admission 16:00), excluding school holidays in Lower Saxony
Various workshops and tours can be booked on request, additional €2.50 to the admission price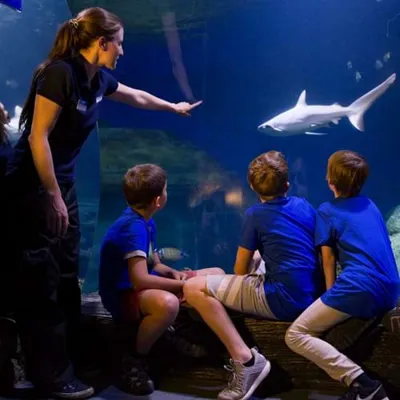 Discovery-Tour
Learn, discover, have fun!
The classic SEA LIFE school tour exclusively for school classes can be adapted depending on the class level. On the guided, interactive tour through the various subject areas and habitats, the students explore the element of water, its inhabitants and their habitats.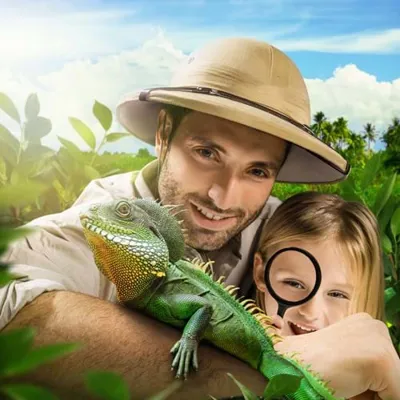 Rainforest Workshop with a ranger
Recommended from 7th grade up
Together with a ranger, the students go on an exploration tour into the rainforest. You can choose from two exciting subject areas:
1.) World of plants
2.) Fascinating rainforest ecosystem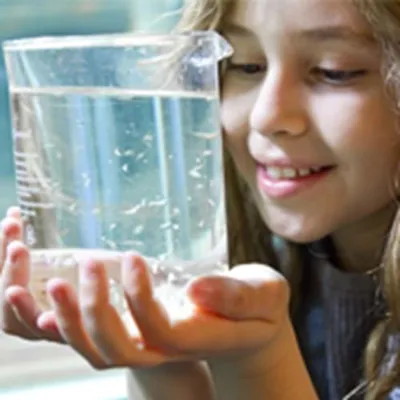 Plastic Workshop
Recommended for 1st to 6th grade
How harmful is plastic to our seas? What is microplastic? And how long can plastic actually survive in the sea? In our plastic pirate workshop we will not only playfully explain how sensitive our ocean ecosystem is to plastic pollution, but also give tips on how to easily avoid plastic.